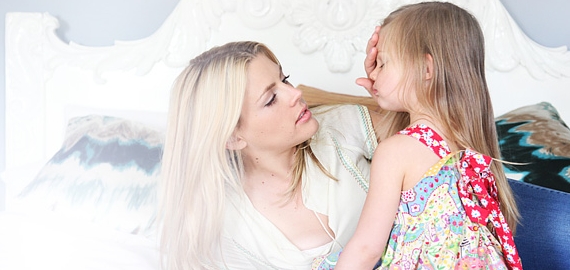 What do actress Busy Philipps, designer Rebecca Minkoff, and artist Jade Berreau have in common, besides wildly successful careers, American passports tucked in their totes, and being mothers?
They've all featured on the pages of The Glow: it's a website dedicated to showcasing beautiful, successful and wealthy people in their eye-wateringly stylish abodes while cavorting playfully with their adorable offspring.
If you can get over the overwhelming desire to face-plant on the computer – as no-one, but no-one can be that gorgeous (and unstained!) with little kids around – and read the text, these women open up and share some fab tips and ideas for getting your 'glow' on.
Here's a selection of their handy beauty tips that're relevant to all mums – whether you've ever been shot in soft-focus before or not:
[cincopa AsLAY56Mirud]
What's your best beauty tip since you've become a mum?