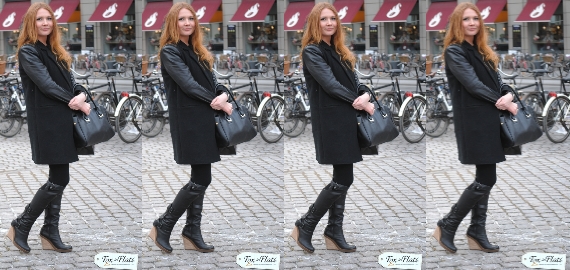 High enough to give you that extra lift, but sturdy enough to play tickle-chasing in the playground, these wedge boots spotted on ECCO PR Manager Cæcilie in Denmark are simply divine.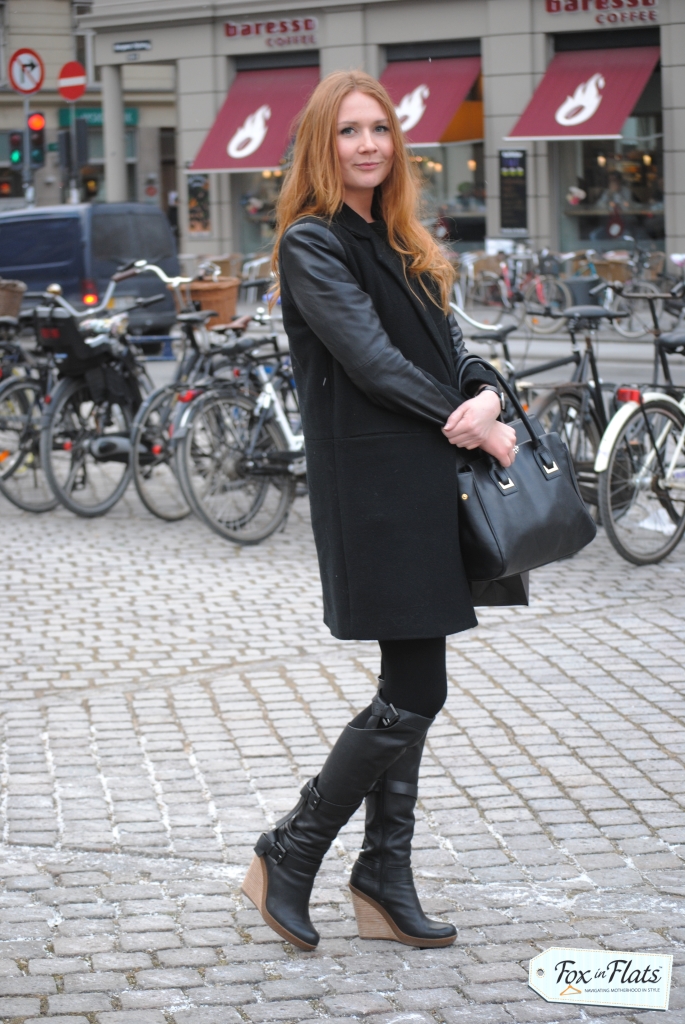 Created for the ECCO Walk in Style Awards, Cæcilie's shoes are alas, one of a kind. And despite some less than subtle hints from yours truly that they'd look just fab on the streets of Sydney, they remained firmly planted – yet beautifully poised – on the quaint cobblestone streets of Copenhagen.
Never mind, here are my top 5 picks for the foxiest knee-high wedge boots that you can make yours, right now.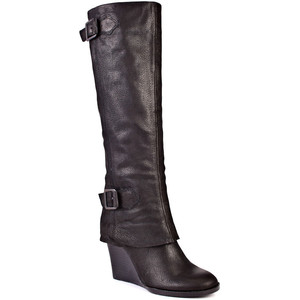 BEST FOR PLAYING ROBOTS WITH THE KIDS
Vince Camuto boot $188.99 Heels.com SHOP ONLINE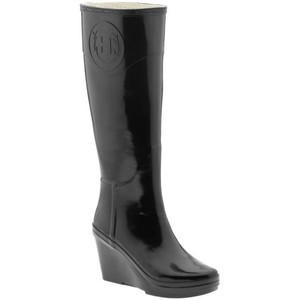 BEST FOR JUMPING IN PUDDLES
Hunter Champery $185.90 Piperlime SHOP ONLINE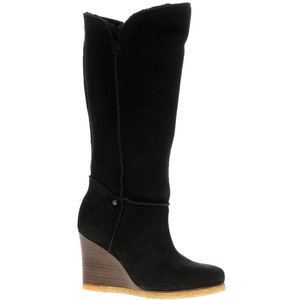 BEST FOR SNUG TOOTSIES
UGG Aprelle Wedge Boot $276 ASOS SHOP ONLINE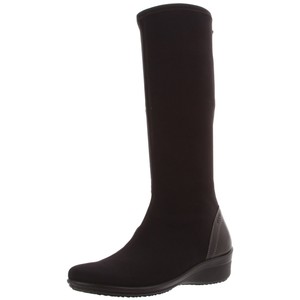 BEST IF YOU'RE FREAKED OUT BY THE IDEA OF A HIGH WEDGE BOOT BUT STILL WANT A TINY LITTLE LIFT
Corse GTX Stretch Boot $179, ECCO SHOP ONLINE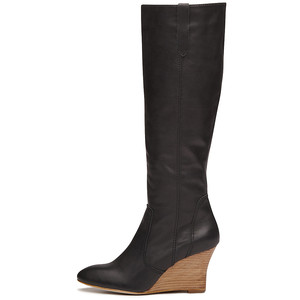 KEEP FOR BEST
Elena wedge boot $299.95, Witchery SHOP ONLINE
Check out some of the other gorgeous shoe creations by ECCO at the Walk in Style Awards, and see what happened on the night of the awards in Copenhagen when I met Princess Mary.
What's the highest heel you can manage for when you're running around with the kids? Anyone got a handy formula or rule of thumb they use for this? And am I the only one who ogles at unobtainable shoes?