There's not been enough dancing in my kitchen lately.
Not through a lack of joy or crazy dance moves – I have an abundance of both. I'd simply grown tired of the songs I had downloaded to my iPad, and needed something fresh, happy and preferably euphoric for my ears. Because making dinner each night for the kids is always so much more fun when there's a disco going down at the same time.
So I turned to my Foxy friends on Facebook who generously shared their fave tunes du jour. And my buddy Sonia led the charge. I figure it'd be simply rude of me not to share her recommendations with everyone else!
So get ready for a music-induced face-splitting grin, and prepare for your ass to start a-shakin' – whether you're in the kitchen, the office, the gym, or the car. Because that's what's happening in my world since I've discovered these tracks.
x Andrea
5 songs to get you dancing in the kitchen
 By Sonia
I am a total music buff. Need it. Love it. Can't live without it.
Coming over to our place for a platter and wine? There'll be music playing.
Driving with me in my car? There'll be music playing.
Sitting next to me at work? How the heck did you slip past the security guard?! But yes, you stalker. There'll be music playing.
Being a total over-sharer, I overloaded Andrea with my musical recommendations and in true Molly Meldrum style, I'm here to tell you to "do yourself a favour" and check out these 5 tracks that are guaranteed to put a spring in your step…
Safe and Sound by Capital Cities
httpv://youtu.be/47dtFZ8CFo8
This song never fails to make me smile. It is probably the most played song in my car as it always puts me in a great mood and sounds fantastic turned up loud. I can only imagine what the drivers next to me must be thinking, but hey – it's my car, my dance space.
Lifted by Naughty Boy featuring Emeli Sandé
httpv://youtu.be/9Yi_o8iB0b0
Not the best name for an artist, but this guy has some serious talent. Two of his singles, Lifted and Wonder, feature Emeli Sandé so he obviously has great taste in feature artists. This is my Personal Anthem and also my Treadmill Anthem. It makes me feel empowered and like I can do anything, including cranking that tready speed up to 10km/hour (yes, I am quite unfit).
httpv://youtu.be/CgTB1ay_nnA
This song reminds me of an insanely fun Saturday night I recently spent burning up the dance floor at Cloudland in Brisbane with one of my best girlfriends. Once the beat kicks in, I dare you not to dance. Even if you are just washing the dishes.
Latch by Disclosure featuring Sam Smith
httpv://youtu.be/93ASUImTedo
I have a major crush on Sam Smith's voice. You've probably already heard him on the radio in Naughty Boy's single, La La La (told you that guy has great taste in feature artists). I find this song romantic and uplifting and fun. A cracker tune for hot summer days with a cold champers in hand.
Free by Rudimental featuring Emeli Sandé
httpv://youtu.be/KDPW_g2AhAU
We recently saw Rudimental live in Adelaide and they are AMAZING! They are singers, rappers, musicians, entertainers. If you ever get the chance to see them live, please do so – you are up for a great time. This song is my favourite on their album, Home. With lyrics like, "I drink a little more than recommended, this world ain't exactly what my heart expected" it's hard not to nod your head in time to the music (and possibly in agreement, if you're anything like me).
Are you currently grooving to any of these songs? What other songs are getting high rotation on your playlist?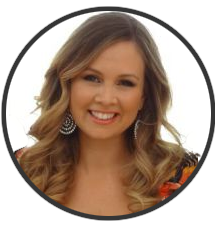 Hi I'm Sonia! Fashion lover. Homewares connoisseur. Wannabe writer / editor / stylist / personal shopper. I have a blog called Sonia Styling and you can find me on Twitter and Instagram (@soniastyling). Styling my life, one story at a time.