'Stylish tourist' an oxymoron? Not when you see this chic chick, holidaying with her child in Queenstown, New Zealand.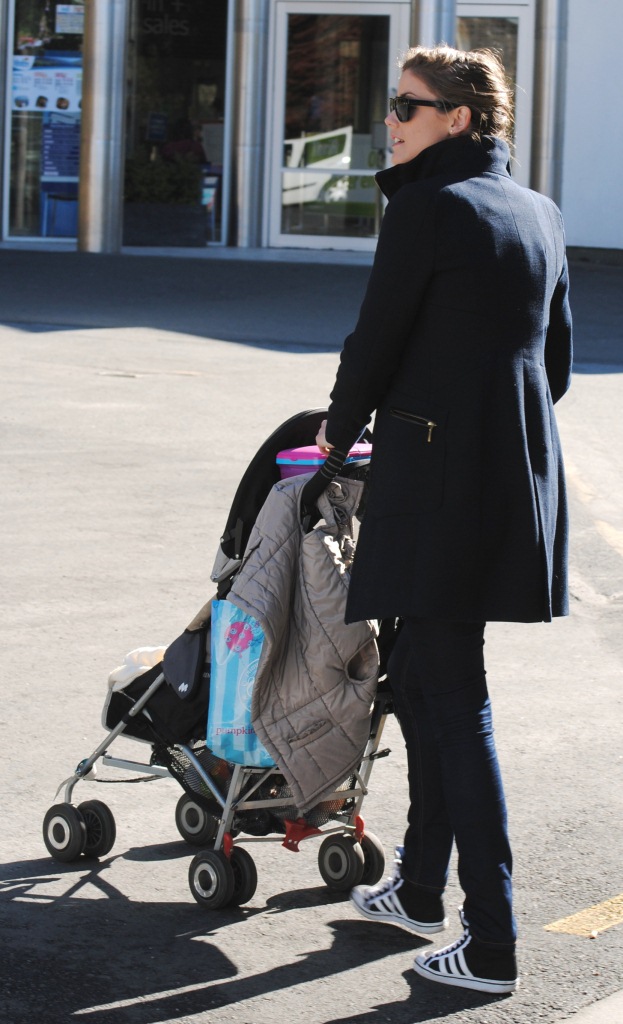 The key to looking so pristine yet practical? On-trend braided hair, sleek Wayfarers (jet-lagged eyes be-gone!), and a tailored pea-coat. Teamed with the leg-elongating combo of drain-pipe jeans that match the colour of her adidas hi-tops – I tracked them down, they're only $81! – and you've become a frequent-flying fox.
And if you ever find yourself in stunning Queenstown, skid into Skyline Gondola and Luge. Besides the helmets you need to wear on the Luge (hat hair alert!) it's a breath-taking must-do. For more, check out NewZealand.com.
What's your favourite outfit for sight-seeing days?