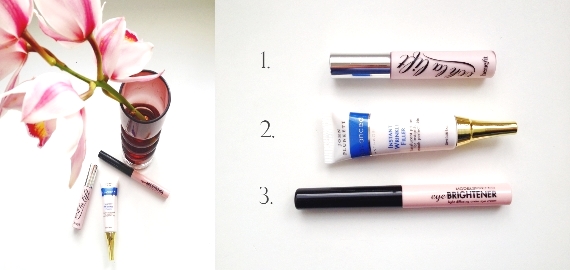 I try to keep my daily makeup routine pretty simple.
Like 63% of women with small kids, I've got less than 15 minutes to get ready each morning, so there's nothing too elaborate happening on my face.
Plus I'll admit, I'm really cynical about the tsunami of products that are launched each season. Sure they've got fanciful claims. Some have probably been developed in a lab over a three-year period, keeping a white-coated guy named Claude in gainful employment. Yet none of them claim they can make me look better and save me time (Claude from L'Oreal if you're reading this, could you add that to your to-do list please? I'd definitely buy it, by the truckload.)
So when I was sent these three products to try, they banged around in my make-up drawer for a while, because I didn't have the time to squeeze another step into my day-to-day makeup routine.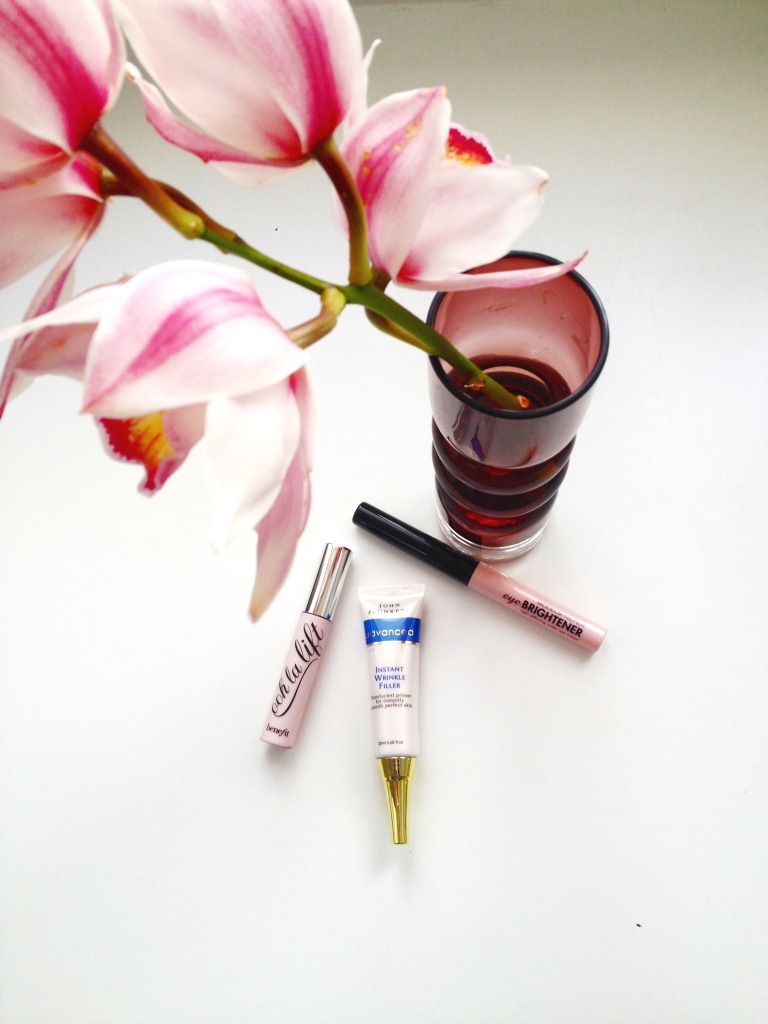 Eventually I got around to it, and I reckon they all live up to their claims – to an extent – and combined, are worth the extra 45 seconds they add to my daily face-fixing routine.
A quick demo of the extra help these babies have given my tired eyes:

Obviously these pics are un-retouched, un-professional, and un-flattering, but I think they make the point. And it's the best that I could do at around 8.45am each morning for three days straight before skidding in just-in-time for school drop-off 😉
My day-to-day eye makeup consists of light foundation, concealer and mascara. Sometimes there's eye-shadow and eyeliner, but for the purposes of this exercise I've kept them out of the mix.
Here's what I added to my usual makeup routine, and how I think they made a difference.
1. benefit Ooh la lift $39 They say: "Instant under-eye brightening boost."
I say: "Goes on pink, lightens dark circles. The face-saving equivalent of an extra hour's sleep."
2. John Plunkett Advanced Anti-ageing Instant Wrinkle Filler $29.95 They say"Instantly fills fine lines and wrinkles for smooth, perfect skin."
I say: "Silky application that acts like a sweet layer of smooth icing, lightly evening out crows feet. Takes off about a year's worth of wrinkles."
3. Models Prefer Eye Brightener $12.95 They say: "Light-diffusing pigments that soften the appearance of dark under-eye circles."
I say: "A similar under-eye-lightening result to the benefit product, but lighter on the cost. A little drying on my skin (which is, technically, classified as 'dry'), so probably better suited to normal/oily skin."

What's in your make-up bag-of-tricks to cover dark under-eye circles and smooth out crows feet? 
Do you use 'special' products aimed at making your eyes look less tired?
And what do you think of the idea I pitched to Claude? Ripper huh?!