By Andrea Michelle
We all know that a pair of nude flats are one of the easiest ways to elongate the look of our legs. Yet until now, unless your skin is pale or lightly tanned it's been tricky to find a shade of "skin toned" shoes that resemble the colour of your skin. Wrong for all the reasons I don't need to point out.
Enter Christian Louboutin. Expanding on the successful Nude range of heels launched in 2013, Louboutin has added a range of ballet flats named Solasofia to their SS16 collection that covers a spectrum of different skin tones – 7 to be exact.
Priced at $780 however these are too exy for most of us, yet if you've got the cash you can buy them here.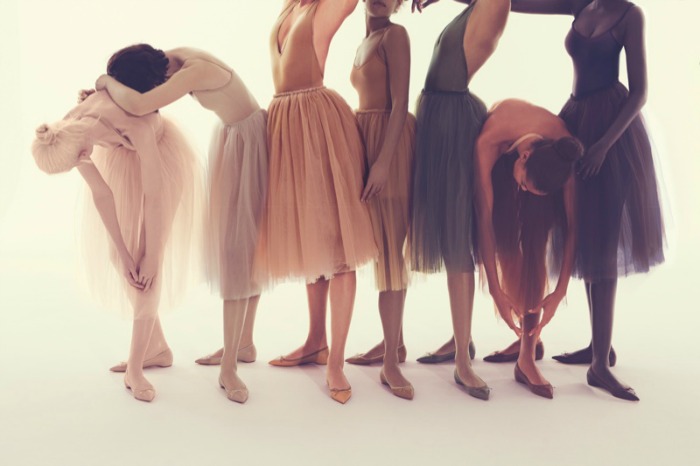 For the rest of us, I've found 19 pairs of ballet flats to suit a bunch of different skin tones that you can shop online now ranging from $20-$300.

Going forward let's hope more designers take the realistic approach adopted by Louboutin to providing for cultural diversity, so we can ALL go nude!

More Fox in Flats: