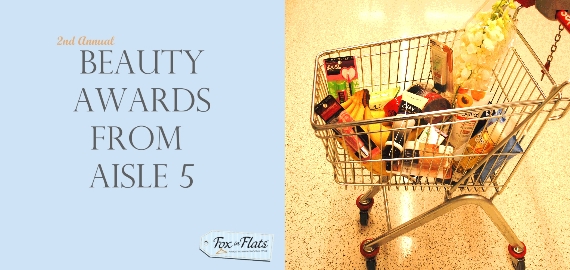 I don't buy magazines that often anymore. They're expensive, sometimes months behind what's available online, and I'm yet to find one that really suits my lifestyle. Yet I'll always, always purchase a magazine when they publish their annual beauty awards lists.
Typically these lists filter through all the products launched over the past year, and judge them – alongside existing products – to determine the best cosmetics, skincare and treatments around. Given the judging is usually done by a panel of experienced beauty professionals, these lists have always been essential beauty reading, saving me the bother of shopping around, and the expense of trying out dud products.
Last year we scoured the beauty awards lists from around the globe to create The Fox in Flats Inaugural Beauty Awards from Aisle 5: the ultimate edit of all award-winning beauty products that you can find in your local supermarket.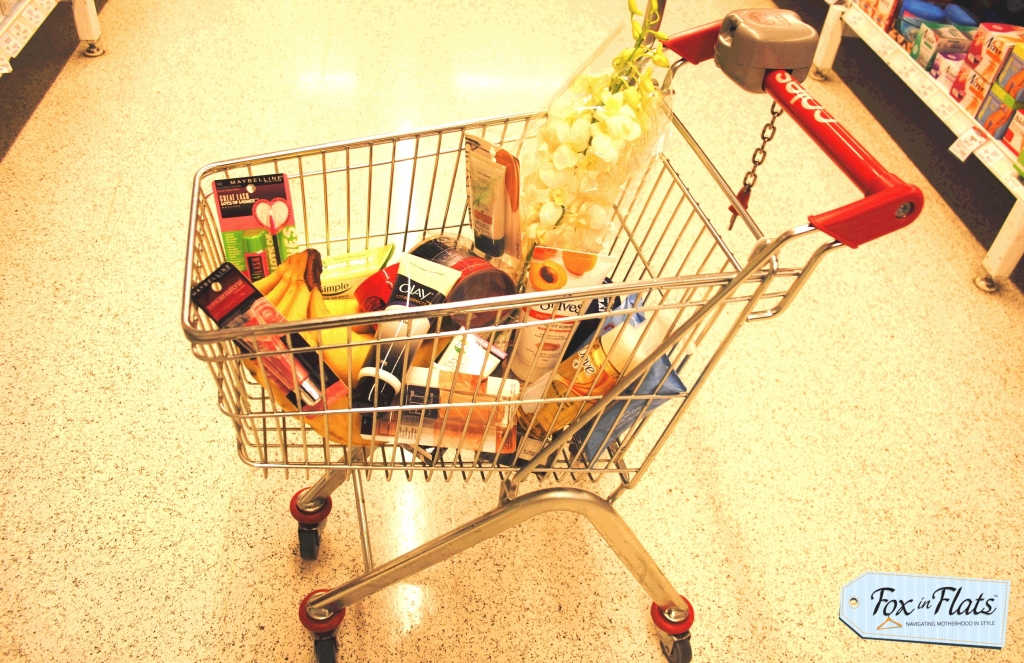 The Fox in Flats Beauty Awards was one of the most popular articles on site last year and was recognised as a finalist for Best Beauty Blog in The Star Beauty Journalism Awards, and I think I know why:
Most things we buy from a supermarket are boring old household essentials."
Therefore, if some makeup, skin care, or girly-pampering treats should happen to find their way into one's trolley among the bread, carrots, milk, bananas and baby wipes, they must also be 'household essentials,' right?!
As reader Jackie commented:
I never feel guilty about buying beauty products from the supermarket – they're like groceries!"
As for me, an unfortunate incident at the MAC counter in David Jones circa 2009 involving a pram, a rusk and a baby's bottle, made me reluctant to return to the beauty department with my kids ever since. So being able to stock up on award-winning cosmetics while cruising the supermarket aisles is a relief.
So what are the qualifiers for products to make it on our list? They must have featured on a beauty awards list in a major magazine over the last 12 months, and they must be available in any mainstream grocery store in Australia. I bought these from my local Coles while doing the weekly shop last week.
The 2nd Annual Fox in Flats Beauty Awards from Aisle 5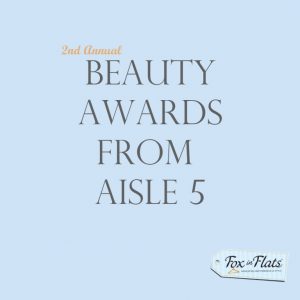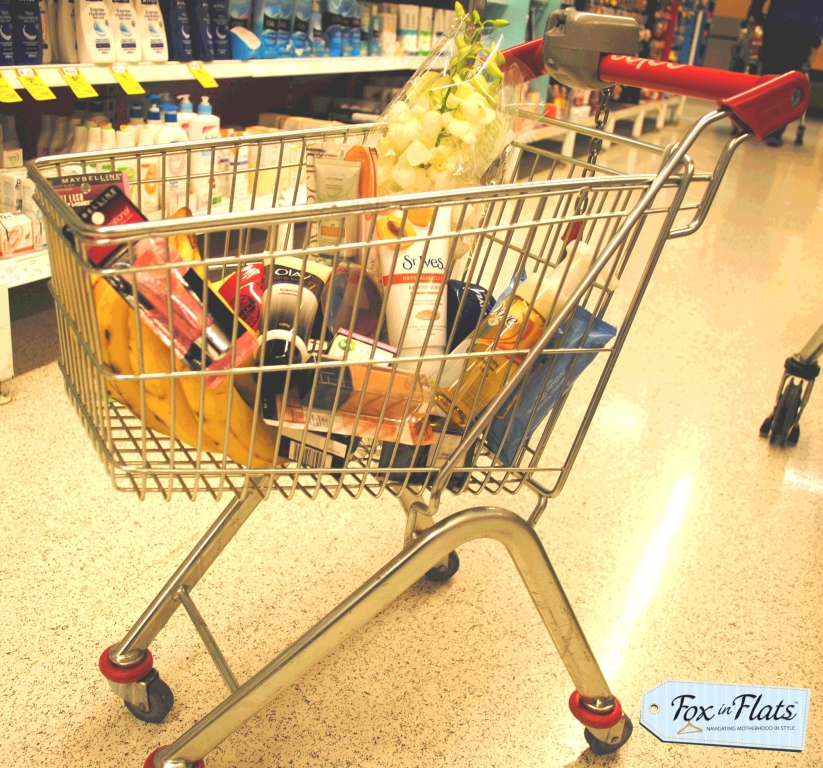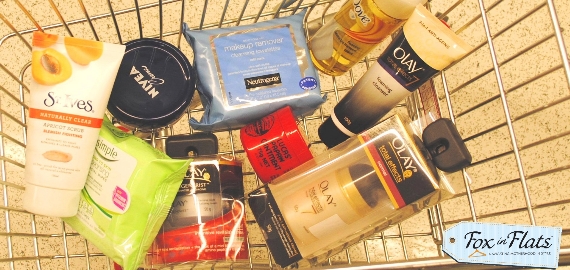 Clockwise from top right.
Dove Foaming Makeup Remover – $9.95
Gentle enough for sensitive skin, but strong enough to remove waterproof mascara. Best Skincare Product, 2012 Prix De Marie Claire Beauty Awards.
Olay Total Effects Foaming Cleanser – $12.99
Awarded Best Foaming Cleanser, InStyle Best Beauty Buys 2012.
Olay Total Effects Moisturiser – $32.95
Winner Best Day Cream under $35, InStyle Best Beauty Buys 2012.
Lucas' Papaw Ointment – $6.15
It's little wonder this product was the Readers Choice in the InStyle Best Beauty Buys 2012. It's also been listed as one of the 31 things to stash in your car for style on the go, and was included by Australia's Next Top Model star Josh Flinn as one of the 4 makeup essentials for when you've got 5 minutes.
Olay Regenerist Night Intensive Night Revitalising Cream – $32.49
Like the Madonna of night creams, it's rich and intense. Crowned Best Night Cream Under $35, InStyle Best Beauty Buys 2012.
Simple Kind to Skin Cleansing Facial Wipes – $6.99
Best Face Wipes according to the judges, InStyle Best Beauty Buys 2012.
St. Ives Naturally Clear Apricot Scrub – $10.95
Voted Best Face Scrub by readers two years in a row in the teen vogue beauty awards.
Nivea Crème – $6.94
Introduced in 1911 and crowned Best Skincare 101 years later by the readers of InStyle.
Neutrogena Make-Up Remover Cleansing Towelettes, $6.95
Cleaned up yet again in the 2012 teen vogue beauty awards.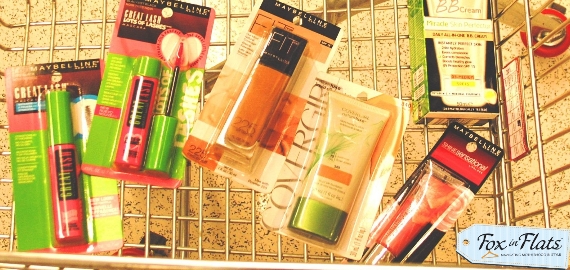 Left to right.
Maybelline New York Great Lash Mascara – $15.95
Has pretty much won every beauty award, ever. This year it was awarded best mascara under $25 in InStyle's Best Beauty Buys 2012.
Maybelline Great Lash Lots of Lashes Mascara, $15.95
With its cheeky 'Great Little Grabber' brush, this kid sister to the Great Lash was able to uncover lashes I never knew I had. Readers' Choice teen vogue beauty awards 2012.
Maybelline New York Fit Me Foundation – $18.95
Winner Best Foundation under $25, InStyle Best Beauty Buys 2012.
Covergirl NatureLuxe Silk Foundation – $20.56
Readers voted this the Best Foundation in the teen vogue beauty awards 2012.
Maybelline New York Shine Sensational Lip Gloss – $10.95
Awarded Best Lip Gloss Under $25 in the InStyle Best Beauty Buys 2012. I scored it for $5.47 on sale last time I hit the supermarket. Buy in multiples and stash in the car, the baby bag, and your kid's Elmo backpack and you'll have low-cost, high-gleam gloss at your fingertips.
Garnier Miracle Skin Perfector BB Cream – $13.95
This SPR 15 all-rounder hydrates for up to 24 hours and contains vitamin C for extra glow. Australian Product of the Year 2012.
Did your favourite beauty product from the supermarket make it on the list this year? If not, what's your must-have girly-grocery go-to?