What I love about Jessica Alba's playground style is how she manages to dress up an otherwise super-plain outfit with her accessories.
Rarely seen at the swings without a scarf (which she also candidly admits comes in handy to "cover up puke stains" from her kids), she's taken the same clever approach to her shoes.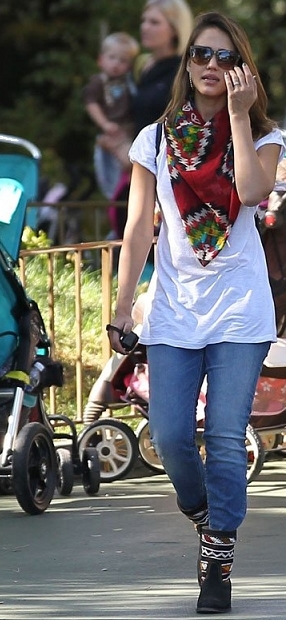 We love these Neo-Navajo boots that Jess wore on a visit to Disneyland so much that we went and tracked them down for the rest of the Foxy Mama's in the world to click and buy.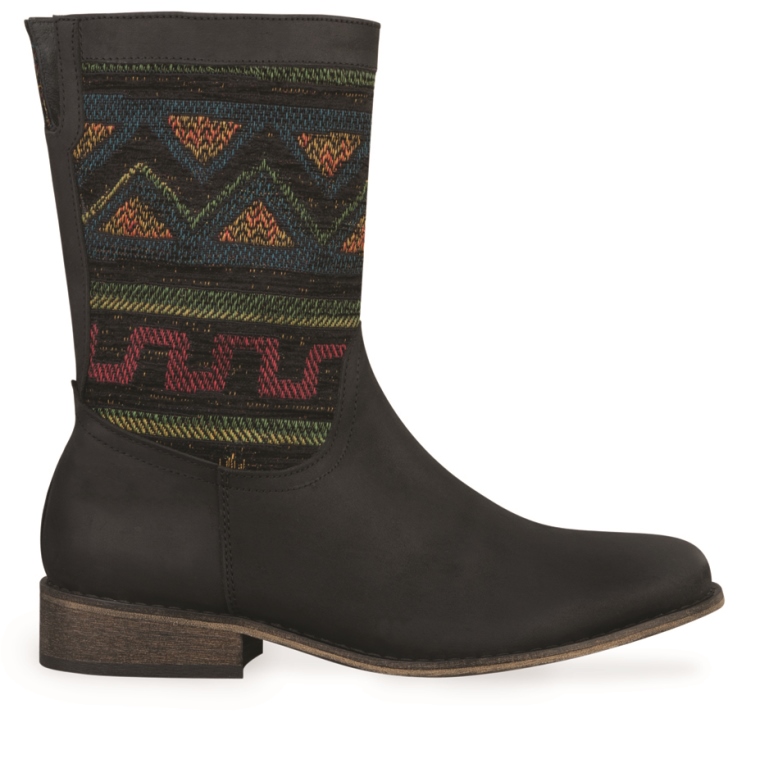 DUO Navajo Boot (on sale!) $132
A combo of leather and woven wool, these boots from DUO can also be tailored to fit the width of your calf.
Ankle boots like these come in three widths, and DUO knee boots come in an astounding 21 calf sizes. Check out their full range here.
Love Jess's scarf too? Shop it now: Tolani Navajo Square Scarf $103.
I took my DUO Navajo Boots for a slide at the local playground, and a game of Cowboys & Indians with my boys. Apologies for the somewhat dodgy shot, but Pocahontas was under attack!
Teamed with a pair of skinny-leg coated jeans, these boots are an easy way to add a flash of colour and texture to your favourite go-to outfit.
Just keep them away from your kids or they'll want a pair too!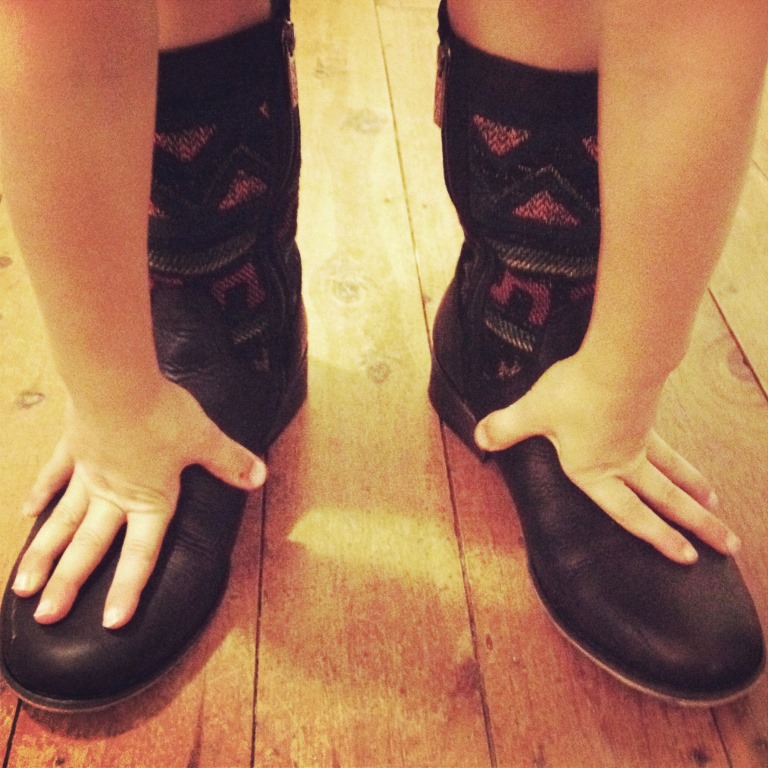 More Fox in Flats:
Fox in Flats were gifted these boots.