That are gentle on baby's skin too.
By Andrea Michelle for BURT'S BEES
More than 10 times per day. That's the number of times most women claim to wash their hands based on a US study1. And I figure the number is probably over 40 times for women with young babies who are changing nappies frequently. So it's little wonder we are left with dry, cracked hands.
I'll never forget how sore and dried out my hands became after I had my first baby from all of that hand washing, and so my epic search for rich, moisturising hand creams started. Yet I found it a challenge to find products that were soothing enough for my skin, but were also gentle enough for the skin of my baby. Because let's face it, when you've got a teeny baby there's a lot of sweet soft stroking of their perfection going on (swoon, bliss!) and you don't want to be inadvertently transferring products onto them with ingredients that may irritate their delicate skin.
But that search ended when I came across Burt's Bees all natural hand care range.
Made from 100% natural ingredients like lemons, almonds, and sesame oils, they're gentle enough to use when you're in loads of contact with delicate baby skin.
The products are all processed in the simplest of possible ways – so they're as close as you'll get to whipping up batches of your own handcare solutions in your kitchen, but without the mess, hassle and time suckage.
Plus, unlike many handcreams, salves, and lotions, they are only lightly scented so they won't overpower your favourite CHANEL fragrance, or create an overly strong smell that can be upsetting for babies.
Try these:
BURT'S BEES Shea Butter Hand Repair Cream
Made with cocoa butter & sesame oil, this hand cream absorbs quickly, but leaves your skin feeling soft and nourished.
Best for: A fast moisture hit when you're on the go.
RRP $29.95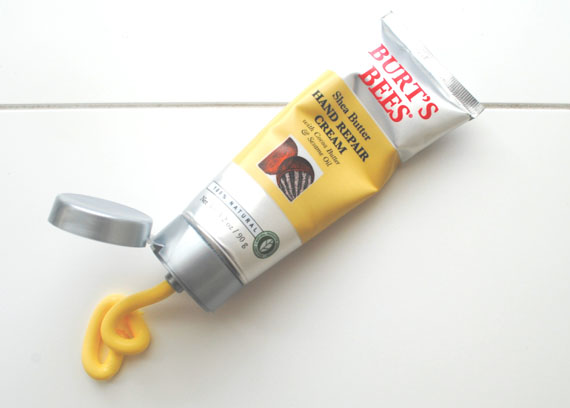 BURT'S BEES Almond Milk Beeswax Hand Crème
The beeswax in the lightly almond scented crème gives dry hands a rich coating of moisturising goodness.
Best for: Protecting hands after washing. Leave one of these cute pots near your kitchen sink or on your bathroom cabinet.
RRP $19.95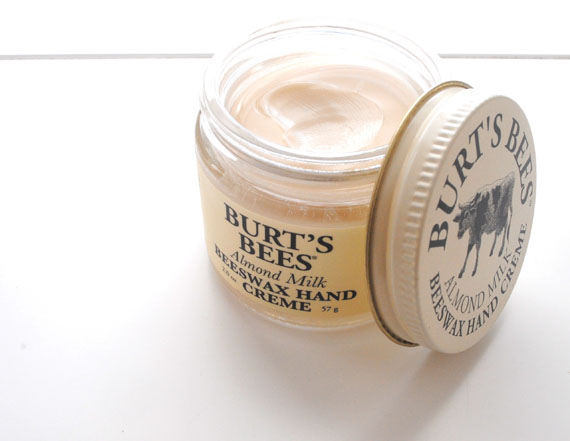 BURT'S BEES Hand Salve
Dubbed 'the farmer's friend' this little tin pot is chock full of almond, olive, sunflower, soybean and fruit oils, and mixed with beeswax to form a firm-looking consistency, yet it smooths on fast. Lightly scented with lavender, rosemary and eucalyptus oil it smells slightly medicinal (but not unpleasant).
Best for: Applying before and after tasks that can really chafe your hands like gardening, sandpit play, and changing nappies.
RRP $24.95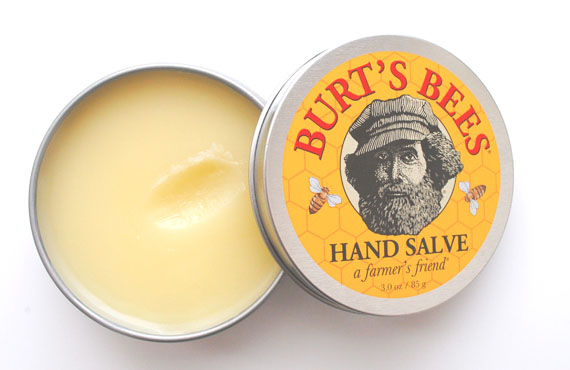 BURT'S BEES Lemon Butter Cuticle Cream
This citrus scented cream nourishes weak nails and softens dry cuticles. And it's won Allure's Best of Beauty Awards four times over so it's got the thumbs up from some of the prettiest hands in the biz.
Best for: Massaging in when you're chilling out – watching the TV, breastfeeding, or before bed.
RRP $14.95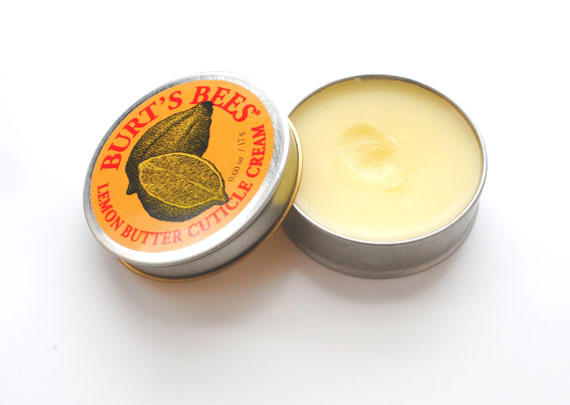 Want to try one of these Burt's Bees classics for yourself?
Then why not pop over to the Burt's Bees Australia Facebook page and enter the competition to be in the running to win 1 of 10,000 samples of your choice
Click HERE to enter.
More Fox in Flats: