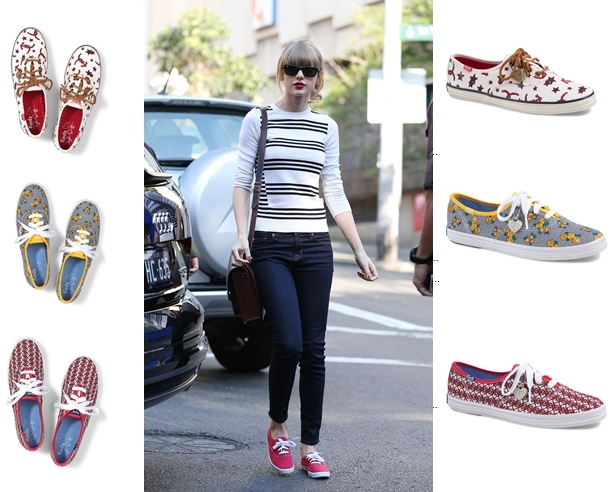 As cute and spunky as she is, these limited edition Taylor Swift for Keds lace-ups, might just help you sing along to her latest break-up song even better.
The canvas shoes with a rubber sole feature fun prints like mini guitars, polka dots, flowers, anchors, and stars. And for a touch of extra celeb-inspired bling, the kicks include a charm that dangles off the laces – either a heart or a guitar pick.
Available for $69.95 in store at Novo Shoes, or buy from their online store. You can also pick them up for $57.76 from Nortstrom.com, or $54.49 from Kohls.com – just be sure to factor shipping costs into your purchase.

More Fox in Flats: