Many of us endured loads of hours and days agonizing, arguing and dreaming about what we're going to name our children. So we've earned the right to wear their initial as a trophy recognising our ability to make such a grown up and important decision, right?!
There are so many beautiful options around for wearing your child's initial, it's oh-so hard to single out just a few. But here's 4 that have caught our eye recently.
Great for when your baby is tiny as they won't get in the way of cuddles.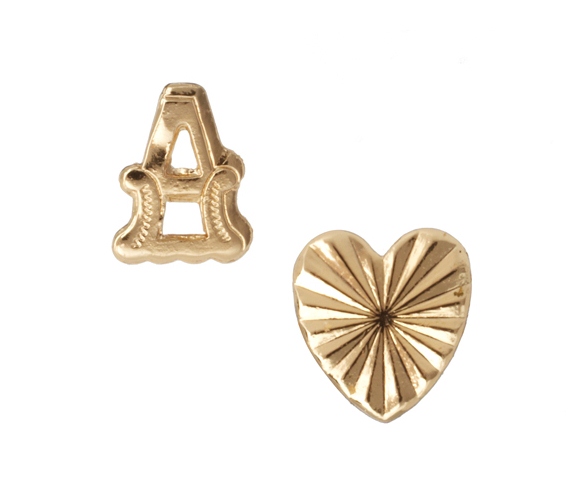 Bing bang Mini Heart stud initial earrings $39 @UrbanOutfitters
Fine enough not to make a dent in your tiny baby's head when you cuddle them close.
Rings on her fingers and bells on her toes, these can be stacked as your family grows!
TIP: If you're breastfeeding, switch sides you wear it on to remember the last side you fed from. 
Alphabet Stackable Ring $27  @Gorjana&Griffin
Start lobbying for this one well before you are pregnant!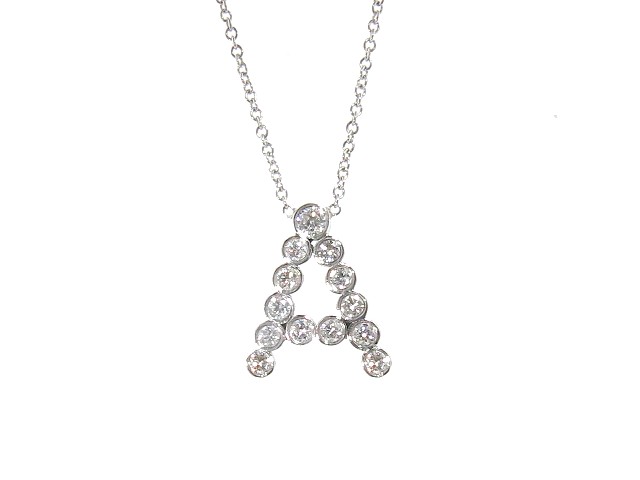 Andrea Fohrman diamond initial pendant set in white gold $2,160 @ylang23
Do you have a special piece of jewellery with your children's initial?
We'd love to see your pics. Upload them in the comments section below, on our Facebook here, or Twitter and Instagram using #MyBabyBlingforFoxinFlats @FoxinFlats.
I'll go first!