By Andrea Michelle
A pair of overalls are a cute and practical addition to your wardrobe whatever your age. But there's a real risk of looking like you're auditioning as a host for Play School if you're not careful.
Loving this look spotted on the street at NYFW the other week where a simple pair of dungarees was made oh so grown up with the addition of a sheer, ladylike blouse, a peep of lace bra underneath, layers of rings, wrist action, and a deliciously accessorised tote.
Tie a length of black grosgrain ribbon around your neck for a look all the cool kids are wearing. Less than a buck from your closest crappy rif raf place.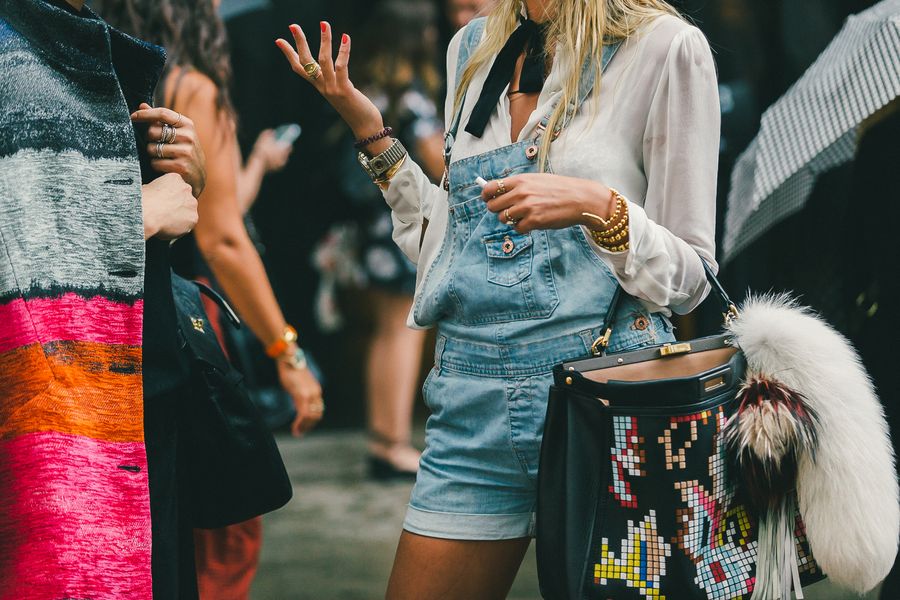 I'm not shopping this stuff for you, as you've got that junk in your wardrobe already. 😉
xA