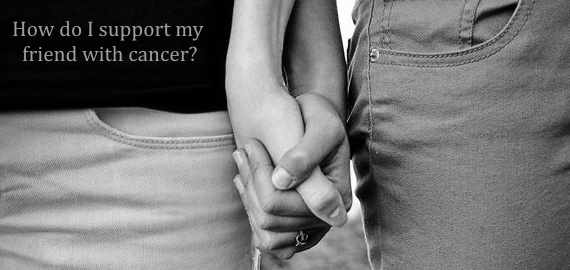 By Andrea Michelle
If you've managed to get this far through life without hearing the word explosion, "I've got cancer" from someone close to you,  statistics show it's only a matter of time. For instance, one in eight women in Australia will be diagnosed with breast cancer in their lifetime, and this year alone, 42 women are likely to be diagnosed with that disease each day.
After you quickly get your shit together from the shock of that news – and you'd better do so fast – it's all about how you can be there for your friend.
We all want to say and do the right things at such a frightening and confronting time, but what can we say? What can we do? How do we show our love and support in a meaningful way?
Unfortunately I was faced with this issue just last week. A dear and close friend of mine called me to share that she had received a mammogram result that was not great. The stats she was hit with from the specialist were ones you never want to hear.
After our initial conversation, and as she headed into her appointment for a biopsy, I messaged another friend of mine who has battled cancer themselves over a number of years, but is now happily in remission.
I desperately want to be able to support her in the best way possible, but I'm not sure I have the right words. Can you share with me what worked and what didn't for you?"
That friend generously dropped tools from their high-powered job and fired off a series of messages to me.
Within minutes I was armed with thoughtful and useful perspective. Here's what they said.
Be there. Be present.
What they need is someone with them, even if not talking or saying anything. It is more about listening and being with them as the diagnosis carries with it an incredible sense of loneliness.
Just hold her hand and sit quietly. It is her that needs to get all the fear and the crap out before she can be calm and say "Ok, I am ready to be here."
Keep it real.
Resist the temptation to say "Everything is going to be ok" because you can see they're scared.
What you can tell them is "Yes, it's going to fucking suck, and it's not going to be fun, but now you're aware and informed, you're on the first step to putting that shitty time behind you."
Indeed, in this context, it is ok to swear!
Step away from the 'net.
Advise them to stop researching on the internet and sourcing stats and reading anything that is not relevant to their own personal situation. For some reason there is very limited positive information.
Remind them that they are unique. And that their case and process will be unique as well.
Action stations!
Being advised of a treatment plan is confronting. But knowing that there is a plan is not a bad thing. In fact, it's the best possible thing to hear, because every day that is without action makes cancer more difficult to overcome. Remind them that now they know the plan of attack, they can act decisively and clearly to start the process of getting through it.
As for my friend, she says she's in a good space at the moment and trying to stay present.
And as for me, I'll be doing everything I can to be by her side, holding her hand.
Going forward I'll also be working with the National Breast Cancer Foundation (NBCF) as one of their Official Ambassadors to assist them in raising much needed funds for research to find a cure for breast cancer. I'll be sharing with you a number of fun and easy ways you can easily contribute, on top of simply donating via the NBCF website.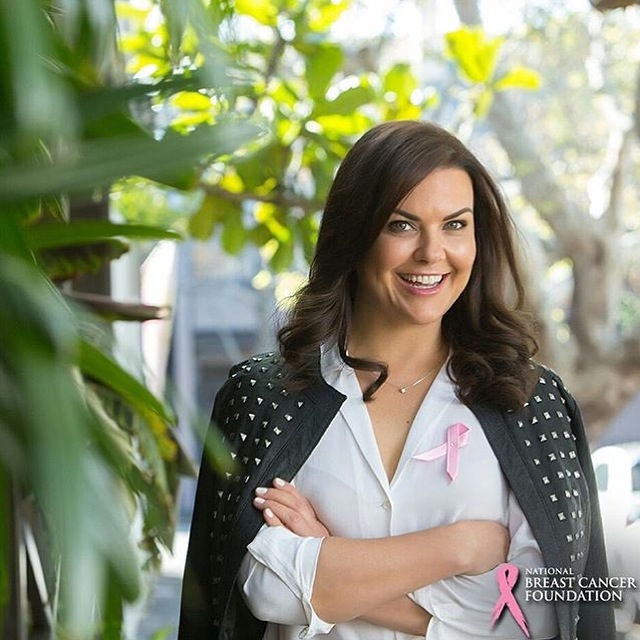 "It can be beaten."
This is what my mother used to tell me when she was working through her treatment plan for breast cancer. Sadly, it wasn't the case for her as her life was cut short at the young age of 34 from the disease. But I'll be doing anything and everything I can in this new role to help make her statement of hope a reality.
Please pledge to donate, fundraise or volunteer your support at www.nbcf.org.au, like NBCF on Facebook www.facebook.com/NBCFAustralia, and follow them on Instagram and Twitter @NBCFAus.
If you've been dealing with cancer yourself, or have supported a loved one, what kind of support helped?