She's one of the most well known Supermodels in the world, but as of last Friday, she's become a Super Role Model. Last week this unretouched photo of Cindy Crawford was leaked on Twitter and has gone viral with women collectively breathing a sigh of relief.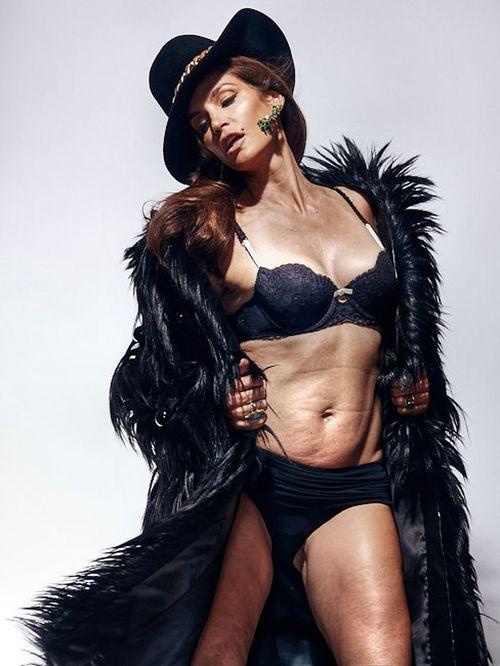 I shared the image on my Instagram account and Facebook page that day, the post reaching over 142,000 people, being shared over 600 times, and garnering hundreds of responses like this:
Instantly I feel a million times better about my stretch marks and pouch."
"Have always loved & admired Cindy, and there should be more models/celebrities insisting the same!"
Almost cried! So empowering! She's gorgeous as always!"
"Beautiful, utterly sexy womanly woman."
It seems we all adored seeing the iconic beauty in such a fierce and confident pose looking so stunning without the helping hand of Photoshop. And suffice to say she's garnered a whole new legion of fans as a result.
Rumour had it that the image was going to be published in the April edition of US Marie Claire, but the magazine responded here that the photos "origins are actually from a December 2013 cover story from Marie Claire Mexico and Latin America. It appears that this unretouched version is a leak." And while their post celebrated her beauty in the pic, it's still disappointing that these types of images are rarely if ever seen in print.
Because the fact is that as we age, our bodies change. Wrinkles, sun spots, saggy bits – you name it – it's going to happen to all of us regardless of how healthy we are, how much we work on our bodies, or how great our genes are. Yup, it even happens to Cindy Crawford.
Whether the 48 year old mother of two ever intended the image to be seen by the public remains to be seen however, and she's yet to make a comment about the unretouched shot.
Interestingly though, her husband Rande Gerber posted this extremely flattering pic on his Instagram account over the weekend, Cindy looking very much like how we are used to seeing her.
Yet a simple Google of 'Cindy Crawford Bikini' reveals a bunch of paparazzi shots where she's not posing. In some her body is in Supermodel condition. Some have clearly been retouched. And in some, she looks more similar to the leaked image.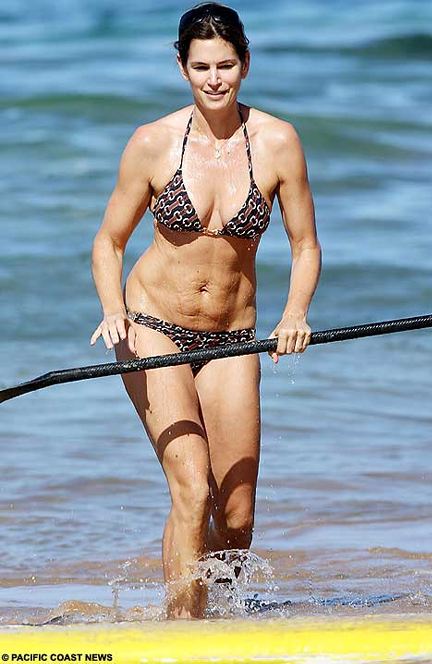 This comment was made on Cindy's Instagram account two days ago, and seems to sum up what many are thinking:
"Saw the story today about your untouched photo and all I can say is…thankyou! It was beautiful to see this. As a healthy mom with extra skin, wrinkles etc. I sometimes struggle with my post kid look as I age. But I saw your picture and I thought how beautiful! Thankyou for being inspiring…intentional or not."
Indeed whether intentional or not, from the responses to the leaked unretouched image, it's apparent that we all want to see more pictures like this in the media. And many of us now love Cindy more.

More Fox in Flats: