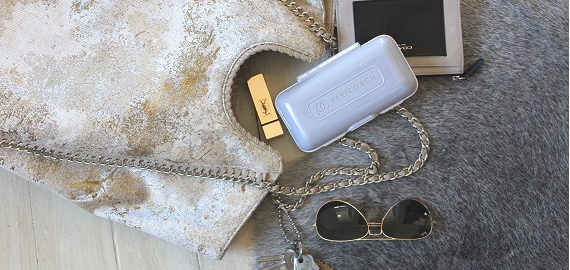 By Andrea Michelle for PeriCoach
I remember when I first heard about the importance of exercising my pelvic floor. It was during the pre-natal classes for my first baby, somewhere between seeing a pie chart about the amount of sleep I could expect to lose and a graphic video of a woman giving birth. Fun.
I remember a nurse explaining to the group how to do the exercises that strengthen the muscles down there. And while looking around the group, she caught my eye mid-clench, smiled and said "You're doing them now aren't you?" I must have had some kind of squeezy-faced expression while I was trying the exercises that gave me away – dammit – and turned bright red as everyone swiveled in my direction to check out my pelvic floor workout face. Ah yes, fun, fun times!
Research suggests that 37% of Australian women suffer from urinary incontinence, particularly after childbirth or menopause."
More recently, I was catching up with my friend Mel at her place on a hot summer's day while our kids ran around the backyard jumping over and running through a sprinkler. The little boys wanted us mums to join in – which sounded like fun – but she wasn't really up for it.
"The thing is, Andrea," she confided, "it's likely I'll pee my pants." She went on to explain that ever since she's had her kids, she's more likely than not to have bladder leakage when she's jumping or running around, and especially when she's laughing her head off.
"I usually wear a pad just in case," she said matter of factly, "because I've been caught out before and it ain't pretty. I try to do my pelvic floor exercises, but I never know if I'm doing them right and it doesn't seem to make much difference so I've kinda given up. I just accept it."
Happily though, there's a new gizmo on the market that can help. Called the PeriCoach, it's a small sensor device that detects pelvic floor muscle activity. You link it up with a smartphone app via a Bluetooth connection, and it measures the strength of each muscle contraction while you do your exercises. It's pretty cool as you can actually see on a graph how strong each squeeze is, so over time you can see how your internal strength is changing and improving.
Like a personal trainer, the PeriCoach doesn't do the exercises for you. Instead, it helps you ensure you are doing them correctly, and motivates you to be consistent in doing them – it even sends you little reminders so it doesn't slip your mind.
As an added bonus, your doctor can connect remotely with the app via a private log-in, so they can also monitor your progress. This can be especially important if there is no improvement over time, as there may be other issues at play which need to be investigated.
This video demonstrates how the PeriCoach works
If you exercise your pelvic floor correctly and regularly you should expect to see your muscle strength improve in about 6 weeks – although results will differ from person to person.
But imagine how much difference it could make to overcoming an ongoing issue of urinary incontinence? You'd be able to spend more time laughing your head off, jumping on trampolines or running under sprinklers with your kids getting wet instead of worrying about wetting yourself.
For more information, and to purchase this clever gadget, go to www.PeriCoach.com, or check them out on facebook.

More Fox in Flats: