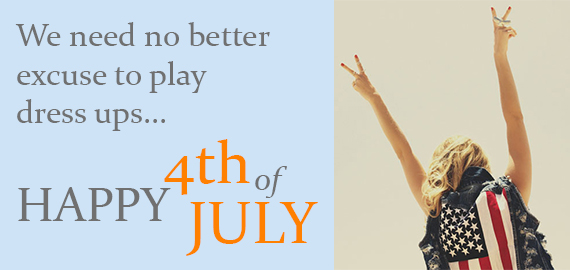 Here in Australia, by the midpoint of the year, most of the big public holidays have come and gone. Easter, Australia Day and the Queen's Birthday are all distant memories, leaving us with months between opportunities for holiday-themed dressing. Meanwhile, our friends in the States are gearing up for one of their biggest parties of the year: the 4th of July.
I for one am no stranger to jumping on a bandwagon — my friends and I have already embraced Canada Day as an excuse to eat waffles and bacon for dinner at least once a year. So even if it's illegal to set off fireworks 'round your place on 4th of July, why not grab the sparklers instead and join us dressing in all things USA, and in style.
Batter up
Lady Liberty
West Coast cool
Wish they all could be California girls
Get your kicks
Star-spangled sneakers?
USA! USA!