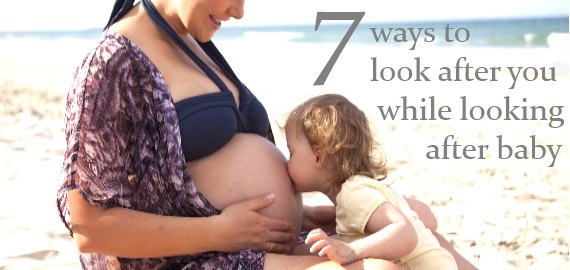 Enter to WIN one of two Blackmores Mums Prize Packs valued at $167.85
By Andrea Michelle for Blackmores
During pregnancy and in those first few months afterwards, it's easy to lose focus on yourself. And it's little wonder. Conversations with friends and strangers seem to orbit around that ever-expanding planet of belly, and when that newborn is finally in your arms it feels like the world is drawn to it, rendering you invisible.
Not to mention the potent and overpowering adoration you now have with touching and smelling your baby's tender skin that makes your teenage obsession with Johnny Depp seem as weak as your office colleague's feeble attempts at singing "Happy Birthday" in the staff lunch room.
And deservedly so. Your baby is awesome.
But so are you. And during that period of motherhood it's more important than ever for you to look after yourself – both physically and mentally. Because nurturing yourself is just as important as nurturing your child. Here's how.
Rest
Growing ears, limbs and tiny noses can really take it out of you, and once the baby arrives sleep can seem like a distant memory. When pregnant, have a nap when you get home from work, and afterwards – even though it might seem impossible – sleep when baby your sleeps. Don't be afraid to ask friends or family to come over to look after bub while you rest too.
Have sex
Unless you are one of the lucky ones who feel extra keen while pregnant, you might not feel like being sexually intimate for a number of reasons like nausea, sensitive breasts, self-consciousness about your body, or worries about miscarrying from all that action down below. But here's the rub: the magical endorphins that are released when you have an orgasm are guaranteed to make you feel good all over – so get into it! Experiment with different positions till you find what's comfortable for you and your changing body shape, slip on something seductive, rest assured that even if your man is of porn star proportions, he's not going to hurt your baby, and know that orgasms do not cause miscarriage.*
Get the right nutrients
Be sure to eat a well-balanced diet containing mostly whole foods like lean meats, fruits and vegetables, low-fat dairy and whole grains. Avoid processed foods and refined carbohydrates, including white flour and sugar, organic food where possible.
You'll need to bump up your intake of particular nutrients while pregnant and breastfeeding like iodine, folic acid, iron, vitamin D3, and omega 3 fatty-acids, and while these are all obviously found in food, many women fail to consume the amounts recommended for women in Australia. Blackmores Pregnancy and Breastfeeding Gold is a specially formulated supplement that'll hit you up with the right dose of nutrients in a small capsule form. Buy it from the supermarket, chemist or online here from $28.95 for a pack of 60.
Exercise
The benefits of exercising during pregnancy are exactly the same as any other time of your life: good cardio health, weight control, building muscle and helping with your mental wellbeing. And it actually really benefits your child as well as babies cope better during delivery. Click here for advice on which exercises are safe, what to focus on, and what to avoid.
And after birth, try to get outside for a walk each day. The fresh air will do you both well, and regular brisk walking will help you to drop any excess baby weight if you clock up over 16,000 steps per day. Grab a pedometer like I did to track your daily steps.
Treat your skin
While you may have a 'pregnancy glow' you may also experience changes to your skin like stretch marks, and pigmentation. Click here for advice on how to show your pregnant skin some love.
Care for your hair
While pregnant and after birth your hair may take on a life of its own – getting thicker, thinner, drier, more oily, or may even drop out or take on a different texture in certain areas. For instance, a small section of the hair at the nape of my neck dropped out around the time I gave birth with my first and inexplicably regrew with a weird fuzzy frizzy texture. Be sure to keep up your regular appointments with your hairdresser who can advise how to deal with these changes, and to remain well tressed. If you're struggling to get to the salon between sleeps and feeds, find a mobile hairdresser who can visit you in your home. I did this for years and can highly recommend it.
Socialise
Keeping up your social networks is important for support and to realise that how you are feeling, or what you are going through is normal. Talking with other women who've had kids already is a great source of pragmatic advice, mother's groups are brilliant for making new friends who are in the exact stage of motherhood as you, and those without kids will provide welcome respite from the land of baby. Mix it up, and see them all regularly. And online forums like Blackmores Mums Like You Hub can be a great source of relevant info and you'd be surprised how many new friends you'll make!
*If you have a high-risk pregnancy, have miscarried before, or have had bleeding consult with your doctor before having sex.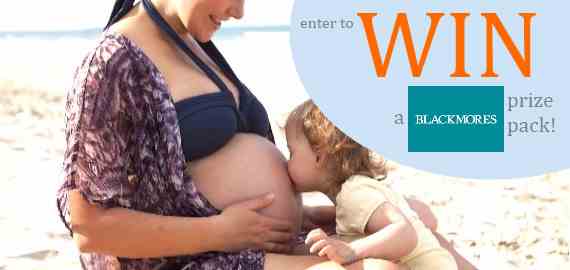 Share your best self-care tip to be in the running to WIN a prize pack from Blackmores
Entry conditions:
There are two Blackmores Mums Prize Packs to be given away, each valued at $167.85. 
This giveaway is open to residents of Australia only.
Be creative and fabulous (the way you usually roll, right?!) as the Fox who wins will be the one with a creative and fabulous answer.
You can enter this promotion once only via the comments section below.
Include your email address with your answer in the Comments section below, because that's how we'll contact you, and your entry won't be valid otherwise.
We will also announce the winner in our weekly newsletter. You can subscribe to that fun here.
The giveaway runs from the 19th of May 2014 till 31st of May 2014.
The winner will be chosen on the 1st of June, and contacted that day via email.
Entrants must abide by the contest entry conditions listed above.