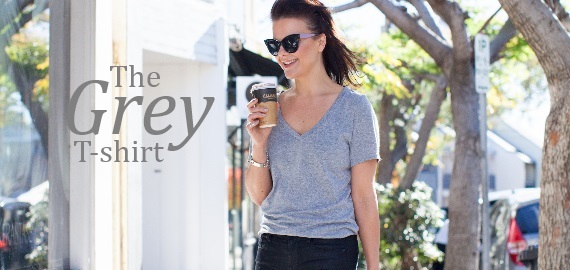 We all know that a white t-shirt is a staple in every wardrobe. But a simple, well-cut grey t-shirt is just as essential. And arguably cooler. Think of it as a slightly edgier younger sister – like Leather Tuscadero was to Pinky in Happy Days, Elisabeth Olsen is to her older twin sisters, and Kendall Jenner is to the rest of the Kardashian clan.
I love my grey tee's because they don't require a nude t-shirt bra underneath like a white t-shirt does – so the lingerie options are infinitely sexier; they're easier to 'seem' clean – because I'm bound to have dirty finger marks from my boys on me on any given day;  and best of all, a light grey hue can easily be worked back with most colours like a neutral.
inspiration from my photo albums
and around the 'net: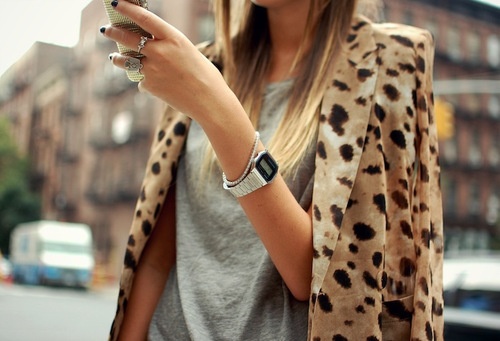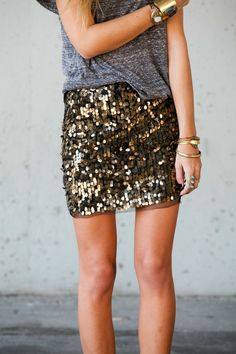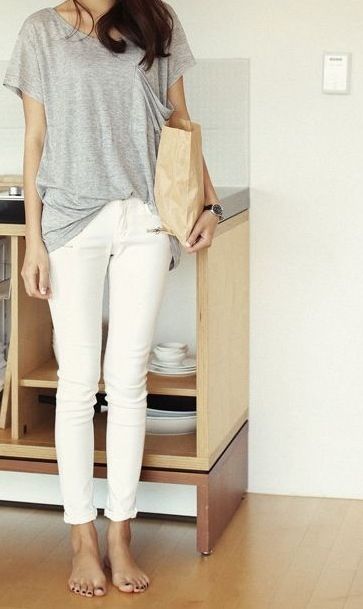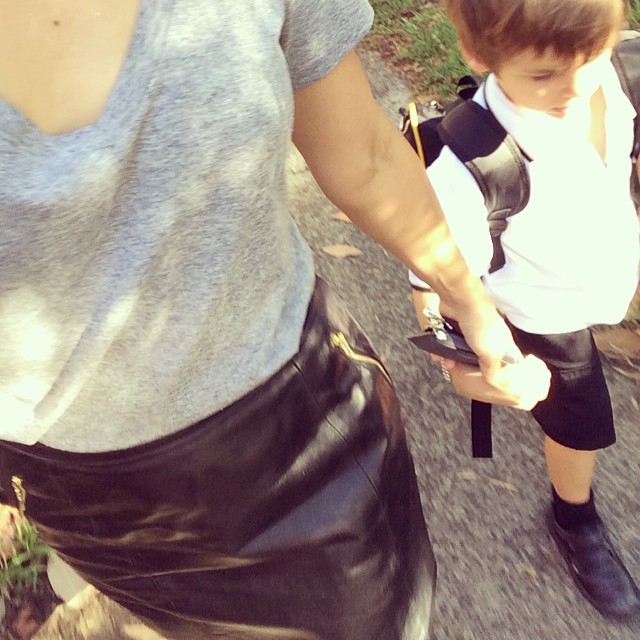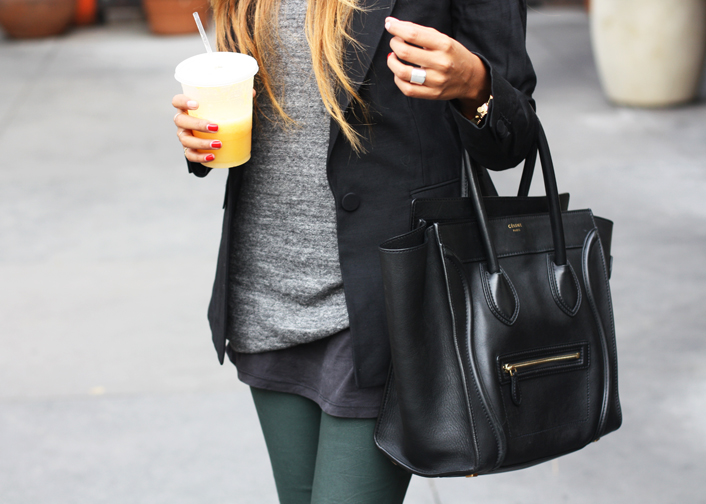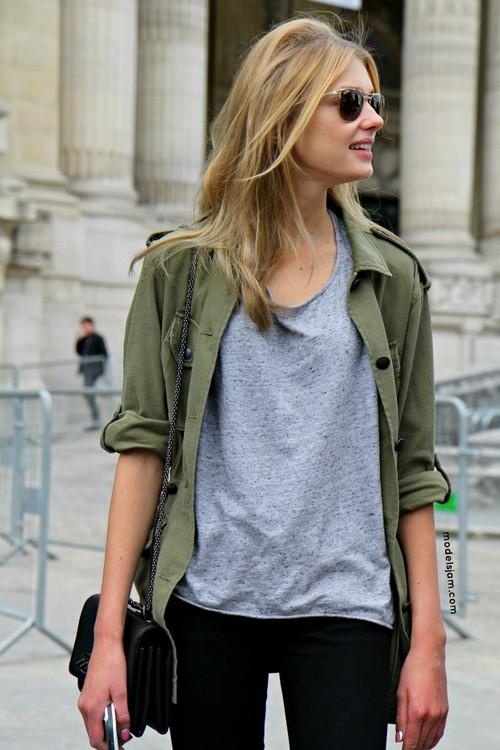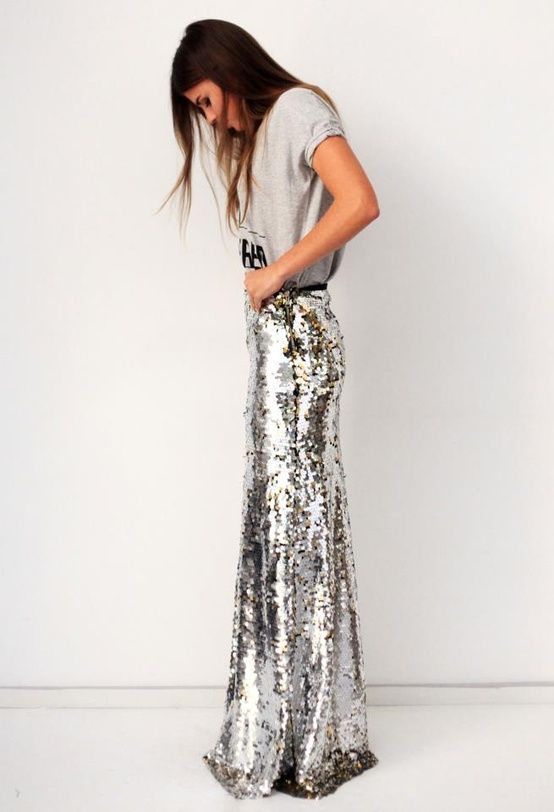 Where to shop:
V Neck Tee @Glassons $19.99 (stock up: it's one of my faves and recommended by a stylist friend)
Cote t-shirt by: Petit Bateau@Atterley Road (UK) $26.75 SALE
Nique – Womens Studio Tee @TheIconic $55 
What do you like to wear with your grey t-shirt? And what other famous little sisters can you think of that are cooler than their big 'sis?
More Fox in Flats: