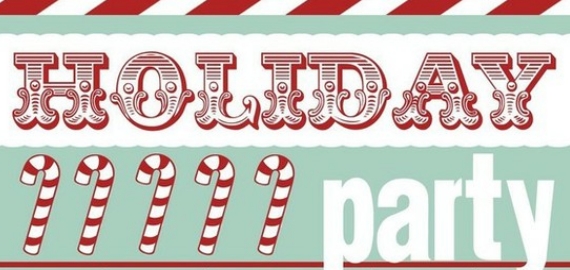 Wondering what to wear to those upcoming Christmas parties?
Anna Dello Russo – who Helmut Newton once described as a 'fashion maniac' – laid out her Christmas Style Rules that'll apply for any yuletide event, from Dolce's Christmas soiree to little Daisy's Kindy Christmas Disco.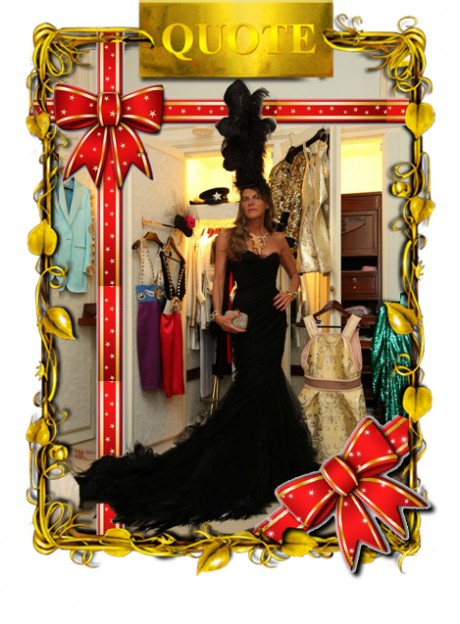 Italian Anna Dello Russo, Editor At Large and creative consultant for Vogue Japan.
Anna declares her personal mantra:
I don't want to be cool, I want to be fashion"
And she comes out with corkers like this (in her Italian-English):
When you don't feel to dress means that you are depressed. You need a Fashion shower."
So you may wonder what relevance Anna has in the lives of women like us, who can struggle to have the time to shower each day, and who are more likely to be called a "sleep deprived manic" than a "fashion maniac"?
Plenty, my friends. Take notes:
Anna Dello Russo's 10 commandments of Christmas party style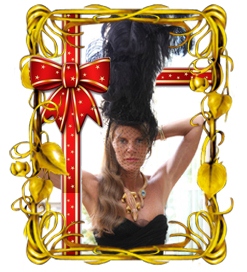 1. Don't wear RED or GREEN outfits.
You will look alike a  Christmas tree.
2. Forget any COATS.
(also if outside it's only 5 degrees).
You should make a big impact
just with your dress.
3. Choose a GOLD.
You will emphasize the idea
to be a Christmas GIFT to be unwrapped.
4. Go to the hairdresser, facial,
manicure and pedicure.
Don't be worry to be OVER-DONE!
5. Choose between HAT and MAKEUP.
If you wear a hat, keep fresh face
otherwise you will looks like a transvestite.
6. Wear lots of JEWELLERY.
The sound of JEWELLERY banish
bad thoughts and bad ghosts.
7. Focus on the SHOES.
Generally at Christmas party you spend
a lot of time seated on the sofa.
8. Shoes have to carry all this
magical atmosphere:
Choose sparkling, shiny, eccentric, metallic,
decorative, precious, brocade, extravagant,
color-full, magnificent, enchanting
… PAIR OF SHOES.
9. Don't be worry about your BAG.
You immediately will forget it on some chairs.
10. Don't throw yourself on the buffet,
 don't overdo with drinks.
It's not POLITE!"
 x Anna
She makes perfect sense, no?
What are your Christmas style rules? 

For more Fox in Flats: