Soft, sweet, and enticingly everywhere in store, pastels are having a delicious melting moment. But how do you partake in pastels without OD'ing on their saccharine sweetness?
Try these 3 ways to satisfy your sweet tooth without getting a sugar rush:
1. Think like you're decorating a cupcake with sprinkles.
Keep the body of your outfit neutral like the cake in a cupcake – think cream, dark chocolate, and oatmeal shades, and sprinkle liberally with pastel accessories. Experiment with bangles, necklaces, sunglasses, bags, shoes and nail polish.  Baby-pink lip-gloss will be like the cherry on top.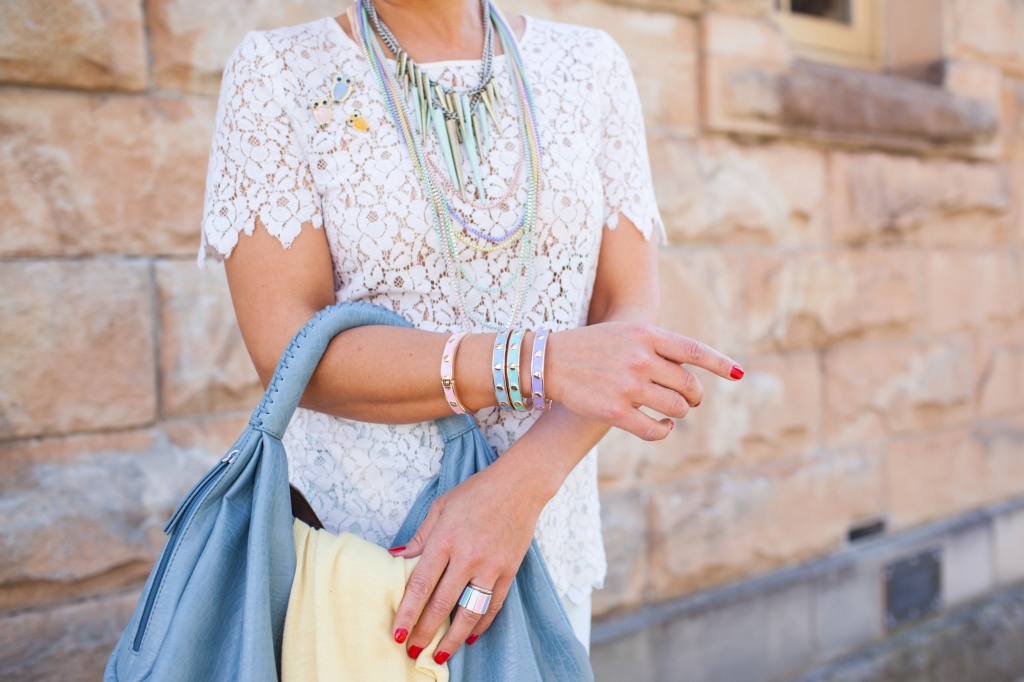 Owl family brooches $9.99 Lovisia, Drop chain necklace $14.95 Colette, Freedom Fiesta spike necklace $16.99 Lovisia, Clamp spotted bangles $7.95ea Colette,  Stretch ring $7.95 Colette, Nantes bag $399.95 ECCO, Emerge by EziBuy Slouchy Knit, $49.99.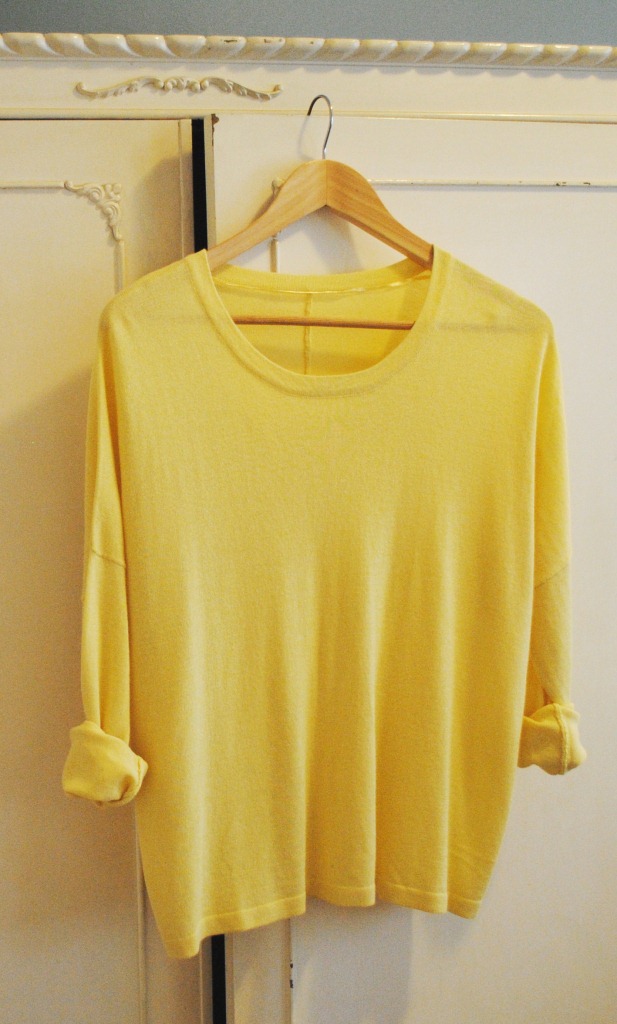 Emerge by EziBuy Slouchy Knit, $49.99, available August 29th.
2. Clean lines act like a tart palate cleanser after all that sweetness.
Skip ruched or ruffled pastels unless you're a bridesmaid, and she's a really, really good friend. Instead choose crisp pants, a tailored blazer, or a starched shirt.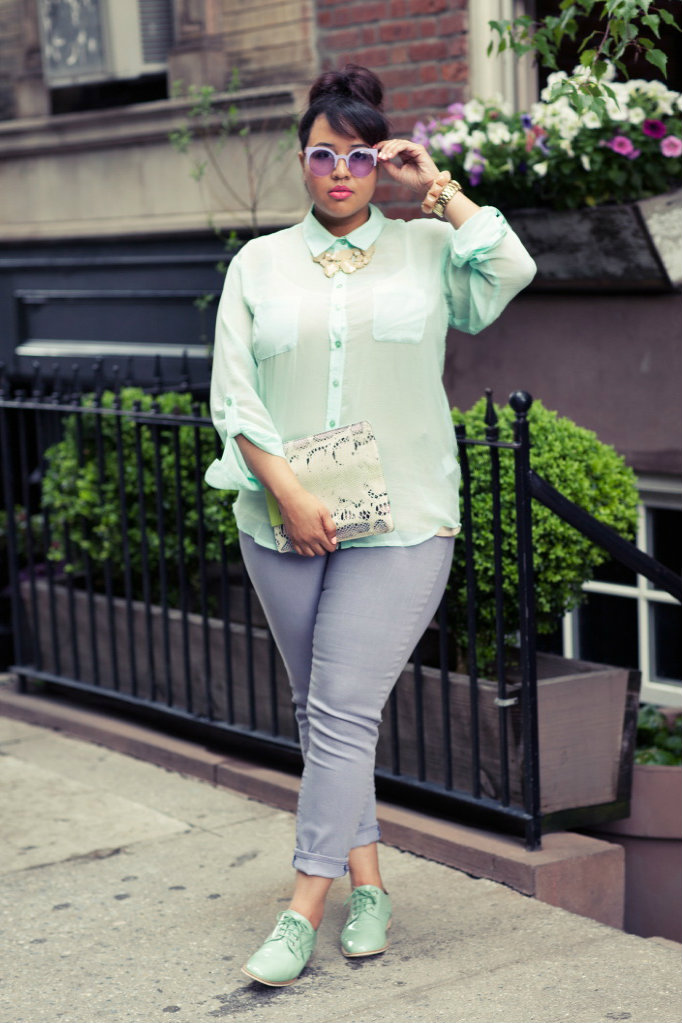 LOVE this outfit on Gabi – check out the outfit details on her gorgeous blog here.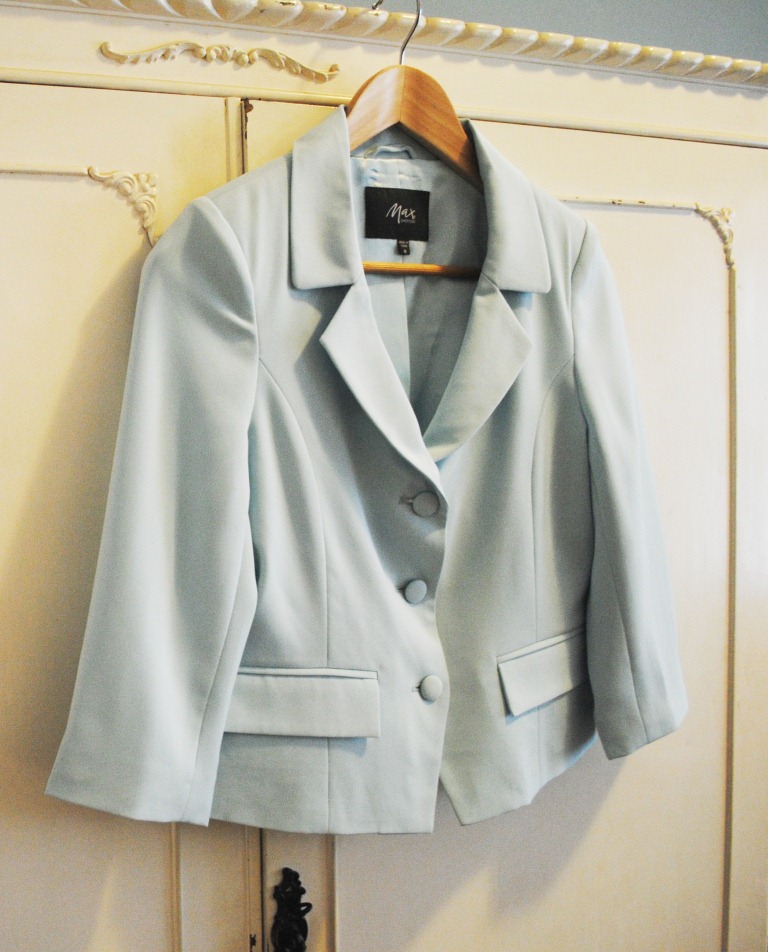 Cropped blazer $179 MaxSHOP.com And check out the matching pants $119 in our free e-mag here.
3. Toughen up your tastebuds.
Smash the sweetness of pastels with studs, leather, and mixes of grey, khaki and black.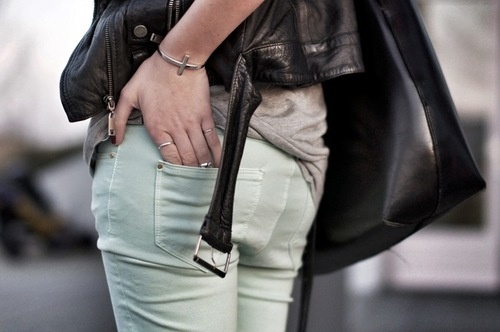 Are you sneakily dipping your finger into the smooth sweetness of Pastel this season? Or are you more of a savory kinda gal?