We've all got a baseball cap or two lurking around the place that we shove on our heads as a last resort for those couldn't-be-knackered-to-do-anything-with-my-hair-and-so-I'm-hiding-out-like-I'm-an-off-duty-celeb kind of days.
Yet, with just a teeny-tiny bit of effort, the humble baseball cap can become a fab and foxy accessory.
1. Team with aviator-style sunglasses for classic Top Gun style
2. Tie your hair into a low side braid for a relaxed, yet modern look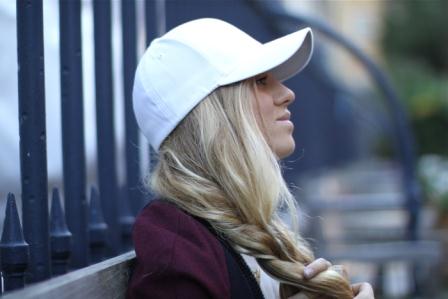 3. Coordinate the colours of your cap for style that's more glam than gangster
4. Add bounce in your ball game by adding quick curls into your pony with a GHD or curling tongs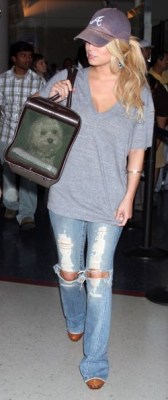 Jessica Simpson
5. Polka dots, preppy accessories, and a slash of red lipstick will have you calling for another Pimms instead of calling out to the coach
Now, you're ready to play ball with Major League Style. Batter Up!
Do you have a favourite, special or lucky baseball cap? And what do you like to wear with it? 
More Fox in Flats: