Soon after you have your first child you realise that long necklaces can be a form of discomfort, potential strangulation, and guaranteed horror, especially if they happen to dangle too far onto the change table when you are busy with a dirty diaper.
Happily, chokers are now the trend du jour – as seen on the catwalk at 2012 Spring NYFW, celebs like Tyra Banks, Beyoncé, and the authority of all things fab, Anna Wintour.  So chokers will be around to keep our necks adorned, yet disaster free, for the next couple of seasons.
But should this 90s trend remain stashed away with our Alanis Morissett CDs or is it a welcome return to form?
Looks to inspire you: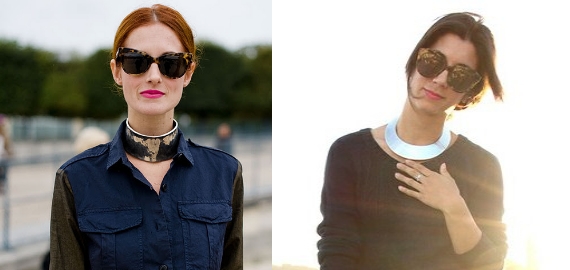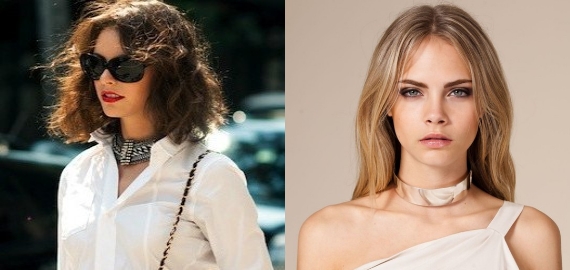 Chokers to tempt you:
Tips so you won't sartorially choke:
Keep your top simple and let your choker be the feature of your outfit.
Hair accessories or earrings will over-complicate things.
Avoid a 90s flashback and keep your choker chunky and streamlined. Velvet, lace, anything dangly or with a gothic vibe belongs stashed with your Cure tapes.
A thicker choker will elongate the neck.
A lighter colour always looks fresh, and makes your face look more awake.
Are you up for the revival of this 90s trend, or does the idea make you gag? 

Click here to subscribe for the Fox in Flats Newsletter, delivered to your inbox each week.