Do you ever feel grumpy and that your legs are too stumpy, just like cute little Bartholomew bear in the children's book series by Virginia Miller?
Does your height make you rule out certain types of clothes, such as the maxi dress, because you think you're too much of a 'shortie' to pull it off?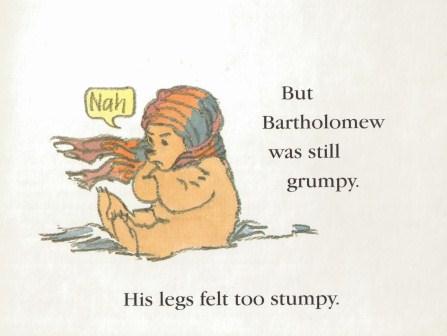 Contrary to popular belief, us short ladies can rock a maxi dress!  And with a bit of consideration, the right style dress can make you appear longer, and therefore taller. If you don't believe me, check out Nicole Richie, Eva Longoria and Hilary Duff who are all around 5 foot 2 inches.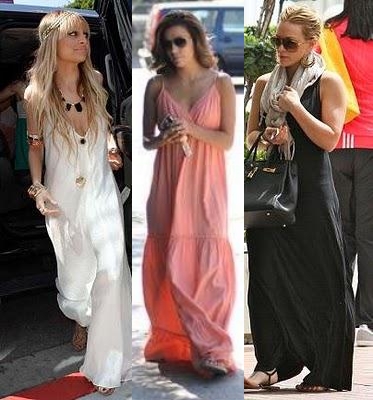 5 maxi tips for the vertically challenged:
1. Whether you're petite or have a fuller figure, go for a maxi that skims your body. If you wrap yourself in too much loose fabric, it'll overwhelm your figure and make you look like a walking tent.
2. V-necks will elongate your figure. If you have a fuller figure, try a halter-neck or a maxi with wider straps.
3. A defined waist can work well on petite women, but an empire line dress with a flowy skirt is better for elongating the figure and hiding a mummy-tummy. Add a belt if you like to add definition and interest.
4. Solid colours (especially dark colours) will elongate and slim down your figure.  If you'd like a print, select one where the size of the pattern suits the proportions of your body.  Petite frames can wear smaller prints, and fuller figures can get away with a medium to large print. Either way, keep in mind that a vertical print will help lengthen your figure.
5. Once you've selected a maxi (or two) have a bit of fun with it – you can tie a knot in the bottom, hitch it up at the hip with a brooch, add a belt, and accessorise with great jewellery to take it from day to night.
For more styling ideas, check out 7 ways to max out your maxi. And now, how about seeing if you can wear a dress everyday for a week? C'mon, I dare you! Find out about The Dress Dare here.
If you're a self-defined 'shortie' what's your best style tip? 


Subscribe to Fox in Flats for weekly updates and special offers straight to your inbox.