It's my birthday this week, and I'm stoked.
I'm stoked because this means champagne.
I'm stoked because this means I'll get the day off.
I'm stoked because I know I'll be opening a present that will contain the House of Harlow sunglasses I bought for myself on impulse while in Melbourne (I slipped them under the table to Mr Fox and told him they would make someone very happy for her birthday). I've had access to them to photograph, and they have lovingly been showcased here, but soon they'll be showcased on my face. And I'm stoked!
And I'm stoked because I'm lucky to have a few people who care about me that will give me a gift on the day, and some of them have even already asked me what I want.
But as usual, I've shrugged my shoulders and murmured something along lines of "It's the thought that counts" or "Whatever you choose will be perfect".
But this year, one of my besties kicked me in the birthday-butt and kept on asking…"Tell me! what do you really, really want?"
While chopping the carrot for dinner that night, my mind started to wander, and I indulgently began to form a list of things that I'd really love to be given as a gift.
And the next day I asked a few of my buddies as we sipped our lattes and supervised our kids in the playground the same question:
What gift would you REALLY like to be given?"
I'm not talking things like love, happiness, a lower interest rate, a better environment, or world peace. I'm thinking of gorgeously wrapped gifts that are heavy with the scent of awesomeness.
In particular, things that would make it easier for us to navigate motherhood in style.
Based on these conversations and daydreams, we've compiled the top 16 things we'd really, really like to receive.
And it's by no means exhaustive.
If there's anything we've missed from your wish list, please, as a public service to all mothers, add it to the comments section below.
Then, as a service to yourself, email it on to the person with the credit card!
1. Gorgeous lingerie
Knowing you are wearing a matching set of lingerie is deliciously sexy, and you can never have too many sets to choose from. And guys, don't worry about going into the store to buy it…no one will think you are being a perve.
2. A bottle of Grey Goose Vodka
Really, any type of vodka would be fine, but pop stars drink Grey Goose and I'd quite like to 'wake up in the morning feeling like P.Diddy' instead of waking up in the morning wipin' pee from a kiddy.
Vodka, or Bombay Sapphire Gin accompanied by a crate of tonic and a basket of limes = perfection for those summer nights after the kids are fast asleep.
3. Vouchers for laser hair removal
If someone would give me a gift that would make me permanently hairless on the bits that I'm embarrassingly hairy, I'd love them forever. Even if they were losing their hair.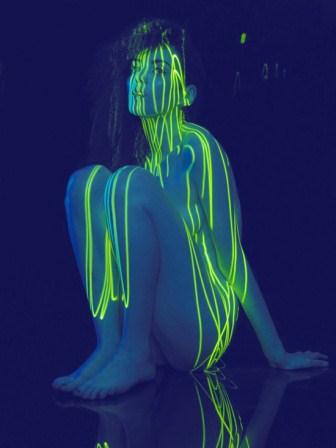 4. Sunglasses
You can never have too many, and nothing's gonna hide those sleep deprived eyes better.
The gift of a pair of RayBan aviators to anyone, of any gender and of any age, is like giving the gift of cool. Buy here.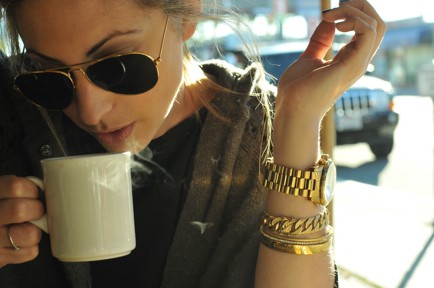 5. Subscription to a fashion magazine
I miss being able to afford glossy fashion mags like Vogue, Harpers, Madison, InStyle or marie claire each month. It's hard to justify when loads of the clothes in those magazines don't suit my lifestyle anymore. That said, I still love feeling the weight and texture of a glossy magazine in my hands, and the promise it holds inside. Subscribe here.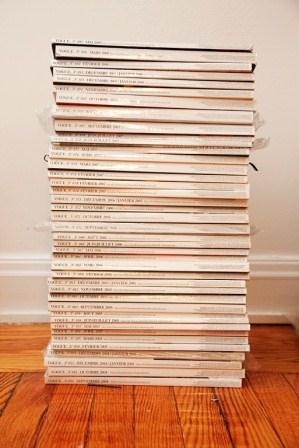 6. An awesome bag
One day, I dream of owning this: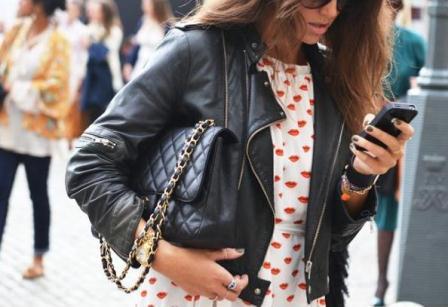 7. A Shellac mani/pedi
When you're looking after the kids, there can be little point in getting a manicure as your nails tend to get chipped after just one day. Yet a Shellac manicure can last up to 9 days – genius!
Give me a gift card for one of these and I'll call you genius too. Give me a gift card for a few of these and I'll be calling you Einstein.
8. A rainbow collection of thongs
Flip-flops are the number 1 shoe as voted by mums, and are a convenient and colourful option in summer for the playground and the beach. How cool would it be to have half a dozen to choose from in different colours and finishes?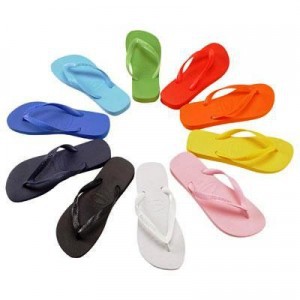 I've never actually tried it. I have no idea if it will work on my skin. But if there is even a remote possibility that it might make my skin look like Cate Blanchette's then bring it on.
10. A gift voucher for shoes
Imagine walking into your favourite shoe shop and being able to choose whatever you wanted. Fantasy gift!
11. A big, straw tote or basket
They are simple, inexpensive, and classic. Haven't you always wanted one?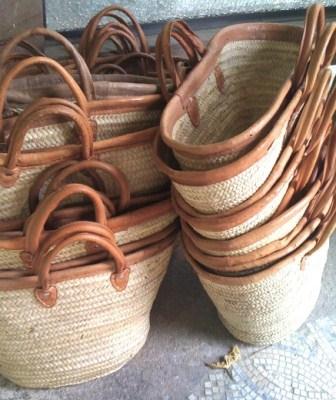 12. A gift card to a place that does things like facial rejuvenation
To be honest, I'm not really sure what 'facial rejuvenation' really means or the techniques that are employed to get to the point that your face is 'rejuventated'. But now that I'm pushing 40, I'd sure as hell love to rock up to one of these clinics with a wad of cash to spend and ask them to sort me out.
13. A kick-ass red lipstick
Gwyneth Paltrow once said:
Beauty is about being comfortable in your own skin. That, or a kick-ass red lipstick".
If in doubt about the power of a tube of red lipstick, and how it can make one feel, check out the happy smiling smackers of these women who wore it all week for our Red Lipstick Dare.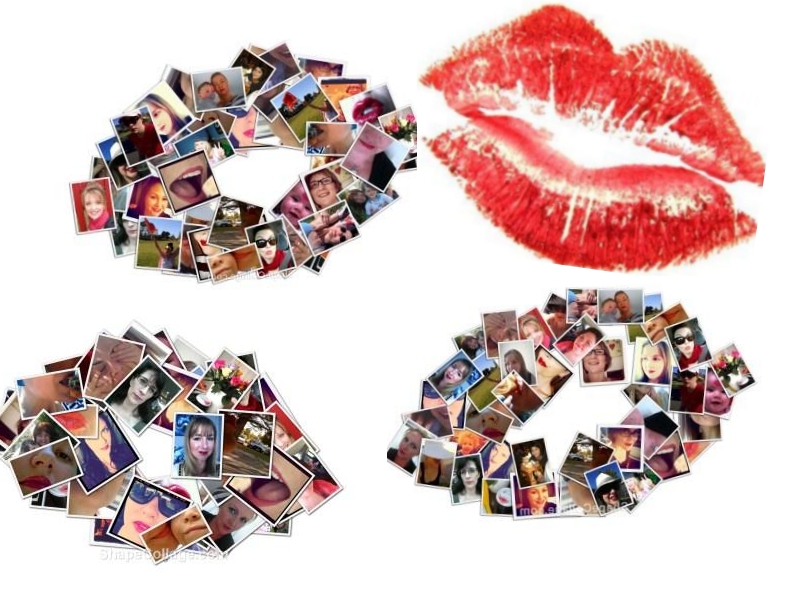 14. A satin pillowcase
Beauty-types always suggest that sleeping on a satin pillowcase will keep hair smooth over night so we'll wake up more beautiful. Given I'm waking up several times a night to the kids, the cumulative effect of this could be life changing! And I'd look less scary in the morning.
15. Flowers
Ah fresh blooms! Extra points for deliveries that continue well past the special day.
16. And possibly the ultimate gift?
A beautiful calendar filled with regular appointments for my hair cut and colours, diarised and booked in at 6-week intervals. So while I may have bags under my eyes and baby vomit on my shoulder at least my greys will be covered and I won't have split ends.
But this gift is not complete unless the same appointments are written in the gift-givers diary so you can look after the kids while I get my hair sorted. It's not that I can't make these appointments myself, but having them locked in, by you, and knowing the children are taken care of will make me feel special.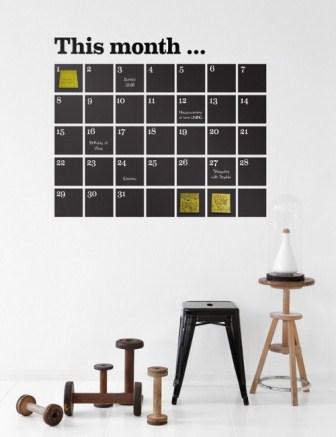 Add to that calendar bookings and appointments for massages, spa and beauty treatments and you just might have created the dream gift!
What would you REALLY like to be given? And what's the best gift you've ever received?

Want to share this handy list with someone who might like some gift-giving inspiration? Or just want to send a not-so subtle hint? It's easy. Check out the links below where it says sharing is foxy. Facebook, email, twitter sharing, and even printing in a jiffy!
Click here to subscribe and get some Fox in your inbox, weekly.