Hair a bit dirty and a little bit naughty???
Tie it up – bondage style –  with a long strip of leather.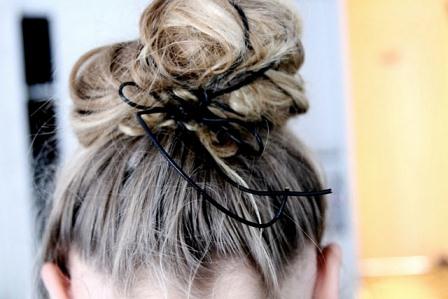 Simply tie a stretch of leather cord around the base of your bun to transform it into something far, far sexier.
Depending how you see it of course. My son said:
It's like a spider got tangled in your hair.
Well, my hair has been very, very naughty lately… watch out follicles, I'll be your mistress today!
Want more quick hair tips from Fox In Flats? Click here.
What's your best tip for controlling naughty, frizzy hair?

More Fox in Flats:
Photo: 5 inch and up.