Basking in The Glow
There's basic porn (perving at people in the nude, like in Playboy), home porn (perving at people's beautiful homes, like in VOGUE Living) and now a new off-shoot: family porn.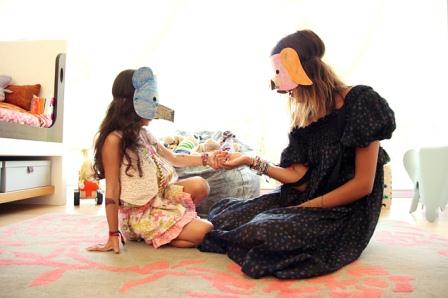 The Glow is a website dedicated to showcasing beautiful, successful and wealthy people in their home porn-worthy abodes while cavorting playfully with their adorable offspring. And just like the other types of porn, it's kinda freaky and hard to tear your eyes away from.
Spice on Stilts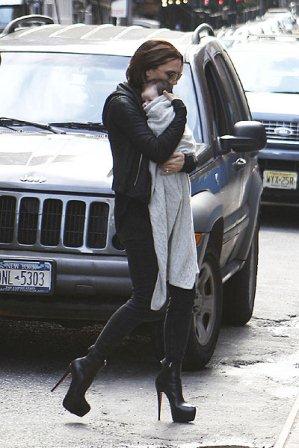 Just when we thought Victoria Beckham was relegated to wearing flats due to a slipped disk, she's back in all her tottering glory teetering in nose-bleed heels and carrying her newborn baby, Harper, through Manhattan.
Stick on eye-makeup
Too busy to apply eye makeup while the kids are tugging at your sleeves? Dior has come to the rescue with a fast solution: adhesive eye-liner patches. What the?!

Good advice for new mums.
But what we do all need is some damn good advice from other mums. Loved this post from The Planning Queen, a mother of 5, Advice for Mums to-be and New Mums. Sagely stuff that I wish I knew before I had kids. Especially the bit about taking photos of your breasts as they will never look like that again. Saggy tea-bags anyone?
Fox in my mail box!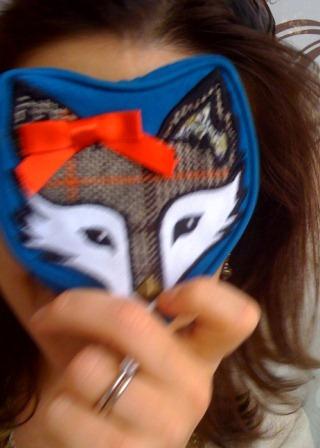 And look what arrived in the post for me this week from my friend and world-famous blogger Eden Riley! A gorgeous foxy coin-purse she picked up on her recent travels in the States. Mwah! Mwah!
What can you share from the week that's foxy, fab, fun, freaky – or anything else beginning with the letter 'f'?

Want the fox in your in-box? Subscribe to our newsletter for weekly updates, special offers and extra stuff.