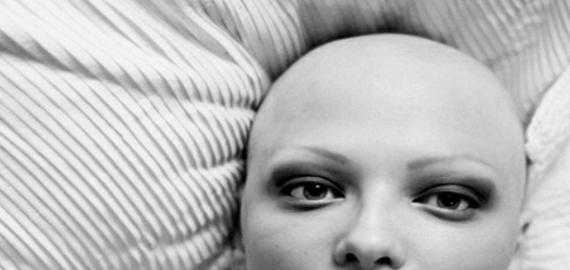 A friend of Fox in Flats, Tatum, emailed to say she was shaving her head to raise money for the Australian Cancer Council's main fundraising initiative in honour of her Father-in-Law, Dale, who is battling cancer.
She asked:
"Could you offer some tips on how to rock the nude nut?"
So I chatted with Robyn from Beautifully Bald, who shared some great tips.
10 ways to look lovely when you've lost your locks:
1. Remember that your hair is not you. A great smile beats a great hairdo any day.
Cameron Diaz
2. Pay a little extra attention to your eye makeup and skin – once people have noticed your beautiful eyes, the rest won't matter.
3. Check out all the options available – there are a huge variety of wigs, fringes, hats, caps, wraps, scarves … find what works best for you. If it doesn't feel 'right' – don't wear it!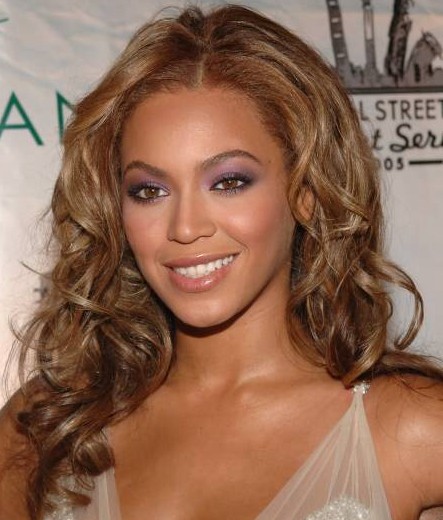 Beyonce digs the wig
4. Keep it simple – while an intricately tied retro silk turban may look fantastic, the strain on your face worrying that it will unravel will spoil the whole effect.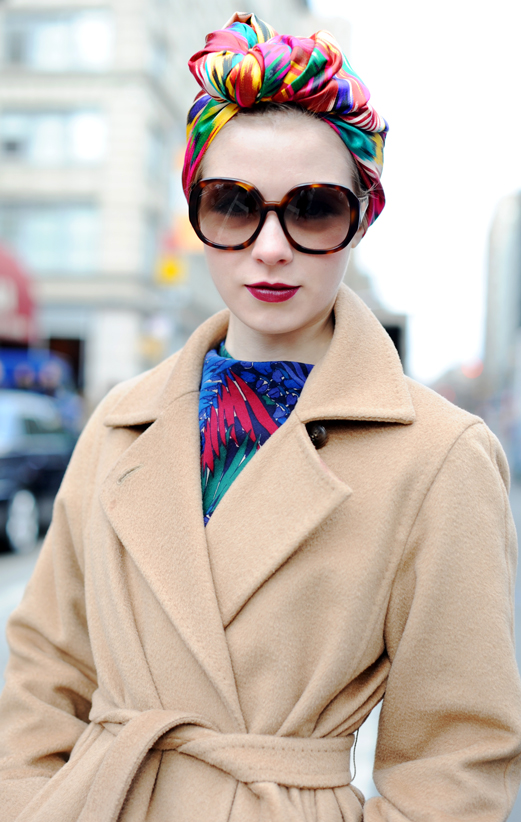 But if you practise and can pull this off, you'll look awesome. 
5. Find headwear that suits you. Grab a friend and go shopping – try on styles you would never have considered before, wear headwear in ways you would never have contemplated wearing before. It's surprising the difference a slight angle change or scarf can make. Check out secondhand stores for some great one-off retro styles.
Vintage headwear
6. Always wear earrings – this adds something to look at and draws attention away from your head to your face. Even if you have never worn large or dangly earrings before, give them a go. You'll be surprised what a difference they make.
Try feather earrings. They are totally on trend, and will give you a delicate hair-like feel around your neck. A great range here.
7. Choose headwear that is:
comfortable (no scratchy internal seams)
sits securely
offers complete coverage, including at the front top of the ears (where you usually have little 'side burns') and, most importantly, at the nape of the neck
breathes and is cool/warm when needed (sweat dripping down your face under that beautiful nylon scarf won't cut it)
can easily be taken off and put back on
8. Make your headwear your own – dig out those old brooches and earrings and stick them on a hat or scarf to make a personal statement. Don't be scared to layer a couple of scarves.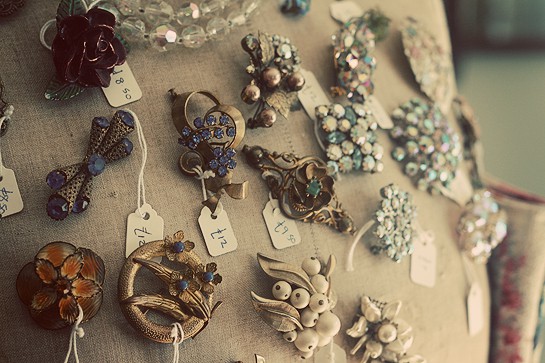 Scour vintage stores for unique brooches, pins and scarves
9. There are some easy ways to give the impression of hair volume, even when you don't have any. Check out Beautifully Bald for some tips.
10. Don't be scared to 'bear it all' – look what it did for Sinead O'Connor!

Sinead O'Connor on the cover of Rolling Stone
Click here to donate to Daffodil Day and help build a brighter, cancer-free future.
What tips can you share for women who have gone, or are going, bald?

For what to pack to go into surgery in style, click here.
To subscribe to our weekly newsletter, chock-full of practical style tips and ideas, click here.