German supermodel Claudia Schiffer launched her first cashmere collection during Haute Couture fashion week in Paris, the idea for the range coming from her style needs as a busy a mum of three.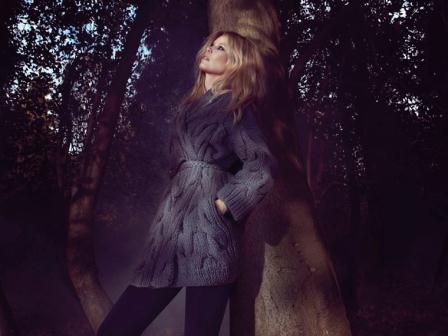 The 40-year-old former Chanel muse said she has been thinking of getting into fashion design for years and had finally decided to start with the kinds of clothes she wore all the time as a working mom such as cashmere dresses and sweaters.
"The idea of it is effortless chic – it's based on my life and the clothes I need. I have 15 minutes to get dressed in the morning before taking the children to school – I want to throw on clothes but still look chic, then I want to go from school to a meeting and then out for dinner by only changing a handbag or a necklace or something. If I have a choice between reading the kids a story or changing my clothes, I'd rather read the story."
"I want it to be really versatile – if I've been up all night with the baby I want to throw on something lovely and soft that makes me feel better – there's nothing transparent so you don't have to worry about what slip to wear underneath, or have to change your bra because the strap might show. It's simple and lovely to wear but still really chic and very high quality – that's all I wanted."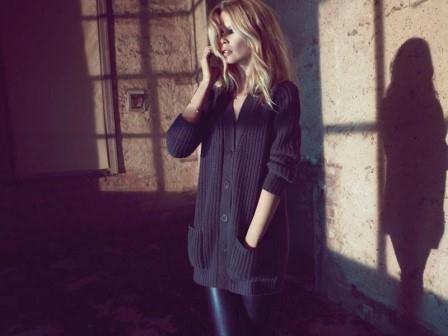 Schiffer's collection included long tube black and navy blue dresses, grey oversized cardigans and cable-knit sweaters costing from 250 to 500 euros ($360-$725).
So while it's not cheap, it sure is divine.
Kinda like Claudia herself.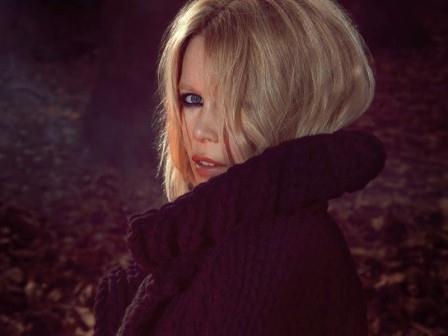 The range will be available next week at online retailer net-a-porter.