It's easy to update your wardrobe – free – with these simple ideas from clever stylists.
1. Take your shirt back to the future.
Not since the (original) 90210 days have shirts been buttoned up all the way.
But über fashion illustrator, Garance Dore, captured the look on her blog recently, showing how just a couple of extra buttons can take a look from classic, to koo-kah!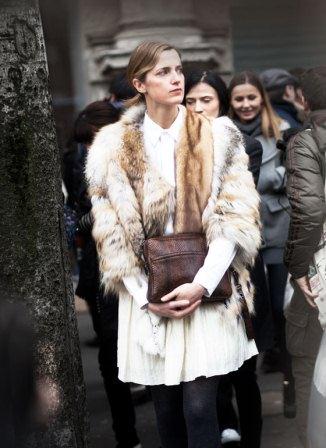 Alternatively, play with your collar by spreading it wide, or flicking it up, old school like The Fonz.
2. Tape your hems.
Are your favourite jeans the perfect length for your heels, but dragging on the ground with your flats?
Temporarily alter the hems, with Hollywood Tape, a quick, easy and cheap solution.
Simply adjust the length of your jeans to suit your shoe height, stick on the tape, and you are ready to go. To take the jeans back to the original length, just peel the tape off. Easy.
Great for maxis and pants too.
3. Belt up.
Clothing cinched at the waist will emphasise your figure, and a belt can add polish to a plain outfit.
Try one over a knit, a cardigan, or add to a dress – and if it is long enough, try a knot instead of buckling it.
4. Roll up your sleeves.
This ain't about scrubbing sinks.
Roll up the sleeves of a jacket or blazer to loosen them up, and team them with jeans, shorts, or leggings, and a pair of ballet flats or boots.
A great way to get some use out of those business jackets languishing in the back of your closet.
Also try a crisp shirt with the sleeves rolled up, teamed with dark leggings. Try raiding your partners wardrobe for his fitted, cuffed shirts!
5. 'The future's so bright…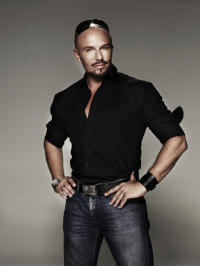 Sunglasses are a must-have for an instant style update, or a lazy girl's accessory.
Use them on your head to pull your hair back, and to elongate your face (why do you think Alex Perry does it?)
Or, hook them into your blouse as a replacement to a neck-piece.
And we all know they are perfect to hide sleep deprived eyes, and to check out the politics of the playground.
6. Go Nude.
Match your shoe colour as close as you can to the colour of your skin for longer looking legs.
Jennifer Aniston, who is known for her perfect pins, is rarely seen in a different coloured shoe, and had consequently been able to shake her childhood nickname of 'stumpy'.
7. Mix pretty with tough.
Masculine items such as a leather or denim jacket, classic aviator sunglasses, biker boots, or chunky metal cuffs, mixed with pretty and delicate colours, shapes and fabrics, such as a floral skirt, a floaty silk scarf, or soft pink lipstick will give you a potent mix of naughty and nice.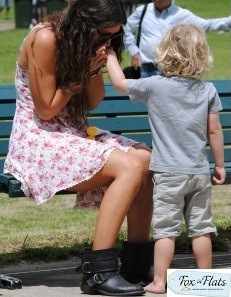 8. Lots of knots.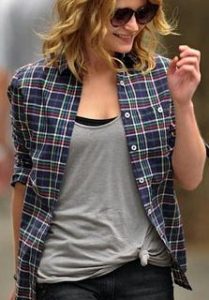 A simple twist in a skirt or maxi dress creates additional interest, and makes it easier to run after the kids.
Knot the side of an oversized T-shirt for added shape (again, raid your partner's wardrobe) and tie up the front of a tailored shirt for a modern take on the '90's classic.
9. Layer upon layer upon layer upon layer.
If you look closely at most really cool outfits, there are a lot of layers going on.
Recreate the thinking by adding layers of singlets, vests over shirts and tops, jackets, scarves and mounds of necklaces or bracelets.
Extra points for this if you keep it all to one tone.
Sometimes Coco Chanel's rule of thumb about taking off an accessory before you leave the house just ain't cool.
10. Add one thing that you love.
One rule of Chanel's though that is always cool, is this one:
"In order to be irreplaceable one must always be different" .
Add your unique stamp to your outfit, be it an antique brooch, or a cheezy slogan button. A flea market find, or something you've saved for.
Eschew what's in fashion and dig out something that you have always treasured or admired, and get creative about incorporating it into your outfit.
Experiment with tying special things around your wrists, neck, or pinning treasures to your bags, tops, or even hair.
Stop saving those special things for a special occasion.
Make today that special occasion, with your own special style.
What is your styling shortcut? What special treasures do you like to wear?