Spotted these stylish sisters at a seaside playground.

Strikingly similar, yet distinctively different styles.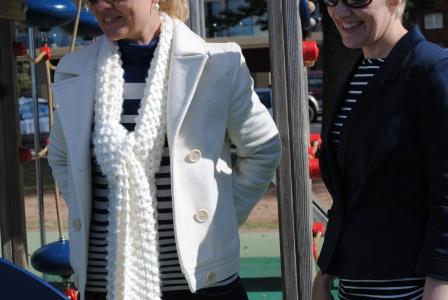 And I'm salivating over that snug scarf.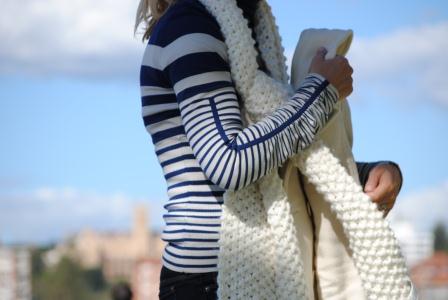 Click to buy exact match chunky knitted scarf from Witchery $79.95.
For more style inspiration from mums rockin' the suburbs, browse the Fox In Flats Playground Style file.
Enjoy!