Buns and donuts are not two things that you immediately associate with Fashion Week. The Fashionistas don't really eat, right? Especially not carbs.
Yet yesterday, at the Sara Phillips show for Rosemount Australian Fashion Week in Sydney, there were so many buns on display it could've been a bakery.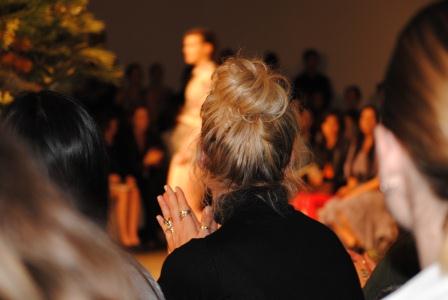 Note: Susie Style Bubble, one of the world's most high-profile fashion bloggers front far LHS. She's in Sydney to report for Sportsgirl. Sitting next to her in red is Ruby Rose, everyone's favourite tattooed and leggy lady.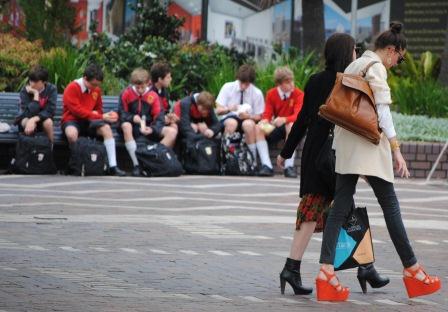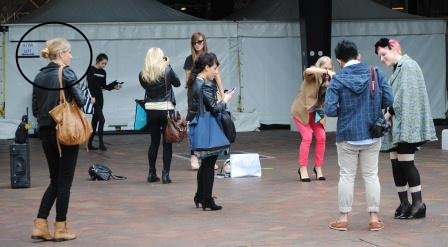 And then there was The Donut.
A donut in my hair, that made a bun.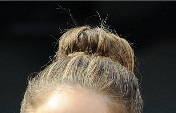 To start with, it looked like this: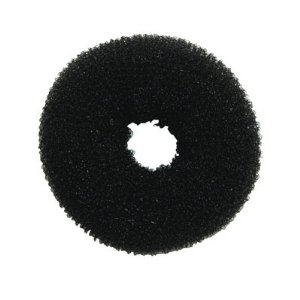 It took just 2 minutes and 5 steps to create:
Step 1: Put hair into a ponytail, and whichever height you prefer.
Step 2: Tease your ponytail, and add a mist of hairspray.
Step 3: Pull hair through the centre of the doughnut.
Step 4: Pin the hair around the doughnut, being sure to cover the foam as you go.
Step 5: Finish with some more hairspray.
If you need some visual help on how to do it, take a look at the excellent hair tutorial at Lifestyled here. Or if you prefer a smoother bun, take a look at this online tutorial here.
Usually I'm not a friend of the donut. It's never kind to my waist.
Yet I was able to create a quick and stylish hair style in just two minutes which fit in perfectly at Fashion Week, all while preparing the kids for childcare and school.
Donut, you are my new best friend.
So today, as you are nipping out to get your afternoon tea, bring out your inner Fashionista. Pass on the cake and grab one of these doughnuts instead. To buy look in hairdressers or chemists, or click here to buy online.
For more hair tips from Fox In Flats, including bun bondage, click here. For the complete FoxInFlats review of Fashion Week, click here.
Here's to another great hair day!

Want to be friends with Fox In Flats on Facebook? Click here to go to our page. Press the 'like' button at the top and we are besties!