When my kids were teething, I avoided wearing jewellery. And it wasn't just because I didn't want it covered in a slip stream of saliva.
Sharp edges can hurt little gums, costume jewellery can contain toxins that might be harmful, and who knows what is in commercial jewellery cleaning products?
So, I spent a number of months while my little boy's teeth pushed through their gums, unadorned, and frankly, unperturbed.
But, accessories are a mum's second best friend (the first, coffee).
Nothing can elevate an everyday outfit into fabulous-ness faster, and something bright and eye catching is an awesome distractor to those under eye bags that seem to grow exponentially every day from sleep deprivation.
From the land of 'why the hell didn't someone think of this sooner' comes these cool accessories that will brighten up your outfit, and are safe for your baby to go gumming on.
Developed by a dentist and mother, Dr Helen Bloom Smith, Chewable Jewels are safe for your baby to suck or chew on.
Made with FDA approved materials, these teether alternatives are BPA, PVC and Latex free, phthalate and lead free, waterproof, and are dishwasher safe.
Bracelet sets come in colour ranged packs of three.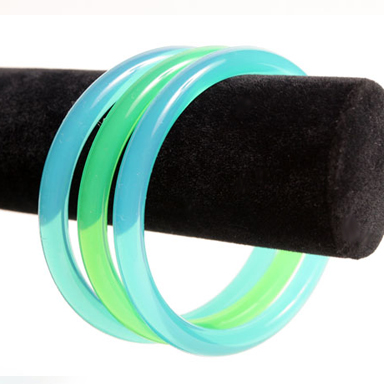 Stacked on your wrists these will look beautiful, and provide a handy distraction for baby while you have that much-needed coffee. More colours available online.
Round and rectangular necklaces also come in packs with bracelets, in a rainbow of colours.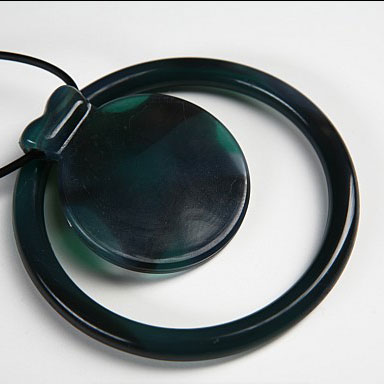 This gift pack is a cute idea for a new mum.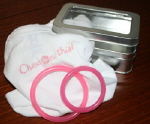 Best of all, you can continue wearing these accessories long after the teething days have passed.
Win, Win!
To buy, try www.SinceWeWereKids.com.au in Australia, or if you are in the US try Target.com.
Do you have any tips for mums with teething kids?