I love the idea of handmade jewellery.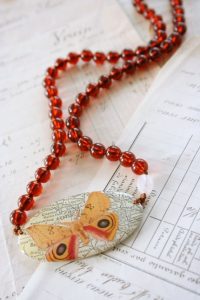 The thought that an individual has dreamed up a creation and lovingly recreated it for me to add an individual twist to my outfit, makes me smile.
But shopping with young kids can be epic, to say the least, so it can be hard to visit stores and markets that stock new and upcoming designers.
Thank god for Etsy.
Last week though, I did a little exploring at Magnolia Square, a beautiful pop up retail concept literally overflowing with gorgeous wares from designers, artists, and crafts people from around Australia.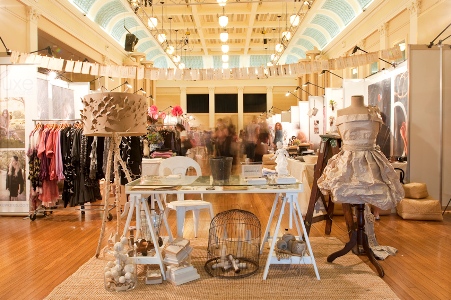 I had my two year old with me, who I have just started to toilet train…so the visit was short, fast, and wet.
We won't go there…
But, I did manage to aquire a few business cards from some of the stunning stalls, to take a closer (and slower) look at home on the laptop after the kids were asleep.
Kirstin Ash
 You could spend hours drooling over the dreamy vintage inspired jewlery at www.kirstinash.com, and it is hard to choose a favourite.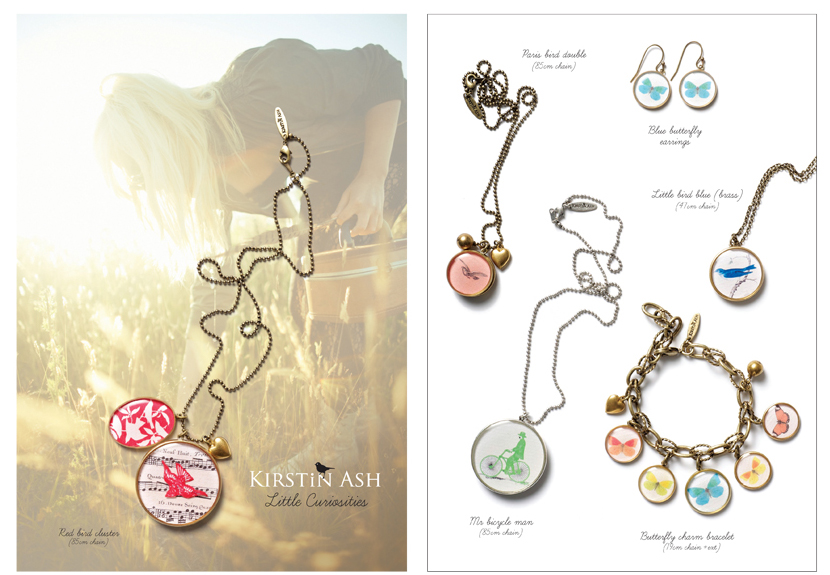 I like this Paris Bird Double set, as I'm dreaming of a belated 10th wedding anniversary trip to Paris, and also pondering a tattoo of a flying swallow  – but still not sure given the 'tattoo for mums' debate here.
Polka Luka
The clean lines and organic form of these contemporary handcrafted resin pieces, make them eminently wearable.
The smooth shapes of these designs would be perfect for mothers with babies who want to continue to wear great jewellery, but are concerned about the hard and sharp edges of some metalic pieces.
Kids with Crayons
Not quite sure what to do with your child's masterpieces?
Kids with Crayons transforms the artwork of your little Picasso into wearable pieces – such as this cool pendant – as well as keyrings, buttons and badges.
All of these gorgeous items are available online, but if you are in Melbourne, Magnolia Square will be on at St Kilda Town Hall this week, March 3rd to 6th, and again in June and December.
Adelaide will enjoy the curated marketplace at Norwood Concert Hall June 17th to 19th, and again in November.
And if you missed out in Sydney last week, Magnolia Square will be on again at Paddington Town Hall July 29th – 31st, and again in November.
The homeware and children's wear were also AMAZING, so well worth the effort.
Click here for all the details.
Perhaps though, don't take your toilet training kid, like I did.
Know any talented jewellery craftspersons?
Share their details with the Foxes in the comments box below.