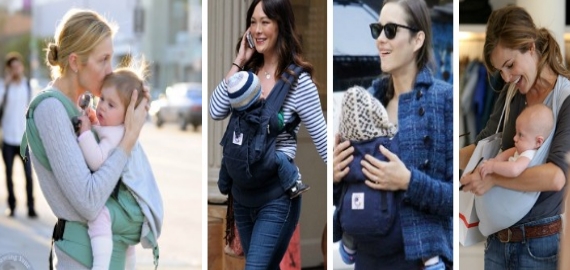 Take an outing to any hipster-parent hotspot – weekend farmer's markets, cafes with herb gardens, you know the places – and you could be forgiven for thinking baby wearing is the latest fad. But we humans have been carrying our babies in slings, backpacks and papooses for thousands of years. It's convenient, provides lots of baby-head-kissing opportunities and, importantly, is much easier to navigate through the aisles of cramped boutiques than a pimped-out pram.
The Earth Mother look isn't really your thing? Don't worry. The latest generation of slings and baby carriers are as stylish as they are functional. Here's 5 of our faves:
1.     Luxurious ring slings
Ring slings are a versatile, adjustable option for babywearing in that they can accommodate anything from a newborn to a 15kg toddler. But where these slings really come into their own is the variety of fabrics to choose from. Try the Rockin' Baby Reversible Sling pictured below, check out the array at Etsy, browse a local baby shop stocking handmade items or if you're feeling crafty, try putting one together yourself with the help of the many tutorials online.
2. Beach-friendly mesh sling
Ideal for the Australian climate, great for introducing your little one to the beach or swimming pool, or just for making being bundled together more bearable on hot days. They even come in a rainbow of colours, so you can buy one to match your bathing suit.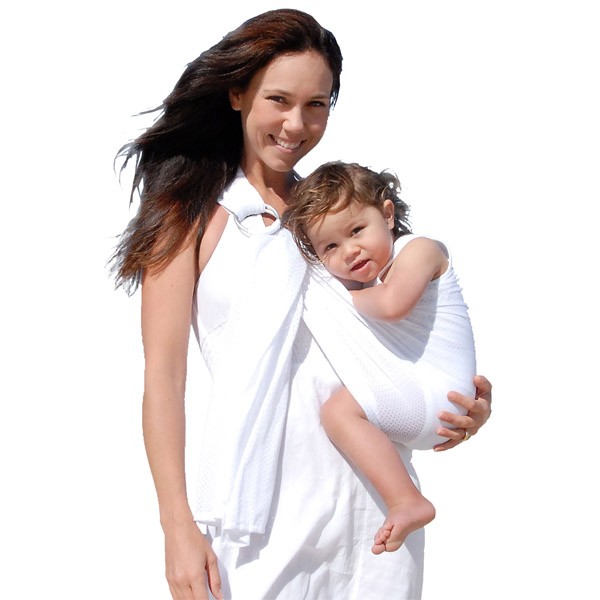 3. Wrap carrier
Wrap slings like this one can be worn in multiple ways – and come in loads of different prints. Because they cover most of your top half, you can make the pretty fabric the focus, and the rest of your outfit quite basic.
4. Soft structured carrier
For parents not so sure about all this slinging and wrapping business, a more structured carrier can feel like a safer choice. ERGObaby makes carriers in adorable fabrics, and whispers in mum-dom say they are some of the most comfortable on the market.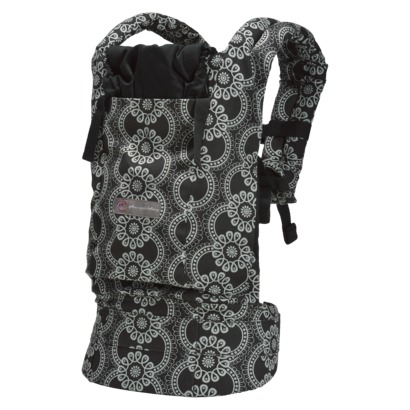 5. Classic structured carrier – with a twist
If you need a final push into the world of babywearing, here it comes: a Union Jack print baby carrier! Sure, you could go all safe with a charcoal or black or some beigy colour that is designed to hide baby vomit stains… but why would you?
Pushing a pram? So yesterday.
Are you a babywearing mama? What's your favourite sling or carrier? 

For more Fox in Flats: