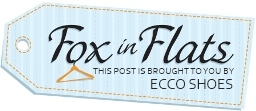 I was a known heel-lover before I had kids, so getting used to wearing flats every day has taken some adjustment. Creating this blog has helped make the transition a little bit easier. And now I've found a shoe that's practical enough to wear when running around with the little ones, but still has a heel high enough to give that vertically-enhancing, calf-firming, butt-lifting action we all love.
The ECCO Sculptured 65s proved themselves to me back in August where I walked in them for 2.81km as part of a World Record Breaking Event – which we smashed – around the stunning harbor of Sydney. And I even went on TV (happily, albeit nervously) to chat about their practicality (you can watch that here) And in all honestly, my feet felt comfy wearing these heeled boots, even after doing the pony-walk around Darling Harbor.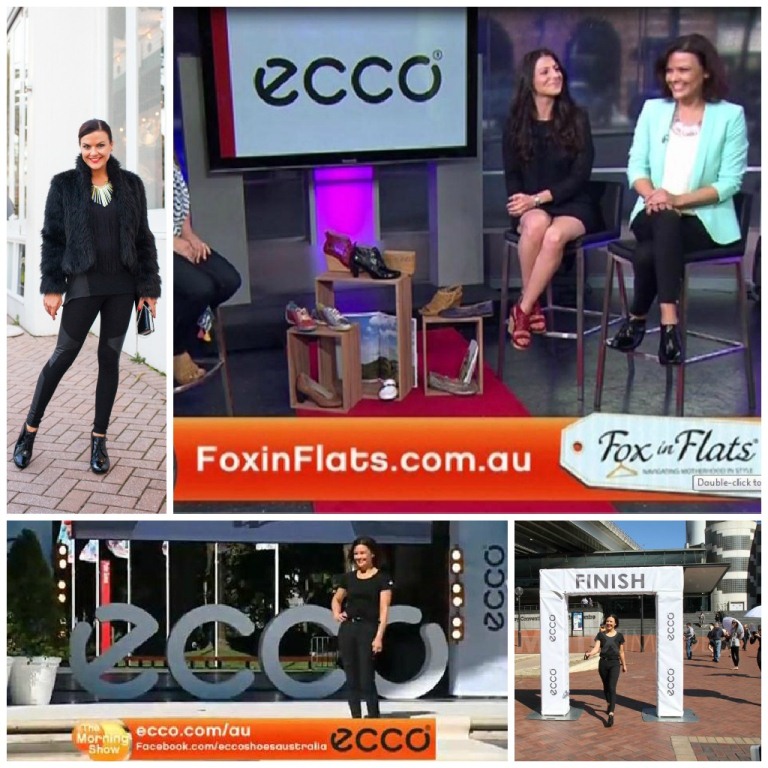 What makes this heel so comfy?
ECCO's design philosophy – that the shoe should fit the foot, and not the other way around. Which means that the shoes are crafted to fit the shape of women's feet, instead of being shaped like some vague pointy-jelly-bean that you need to squeeze your foot into.
The mid-height heel – it gives plenty of height without feeling like you're walking on stilts.
The lace-up bootie style – the more rigid body supports the arch, and laces keep the shoe firmly attached to your feet.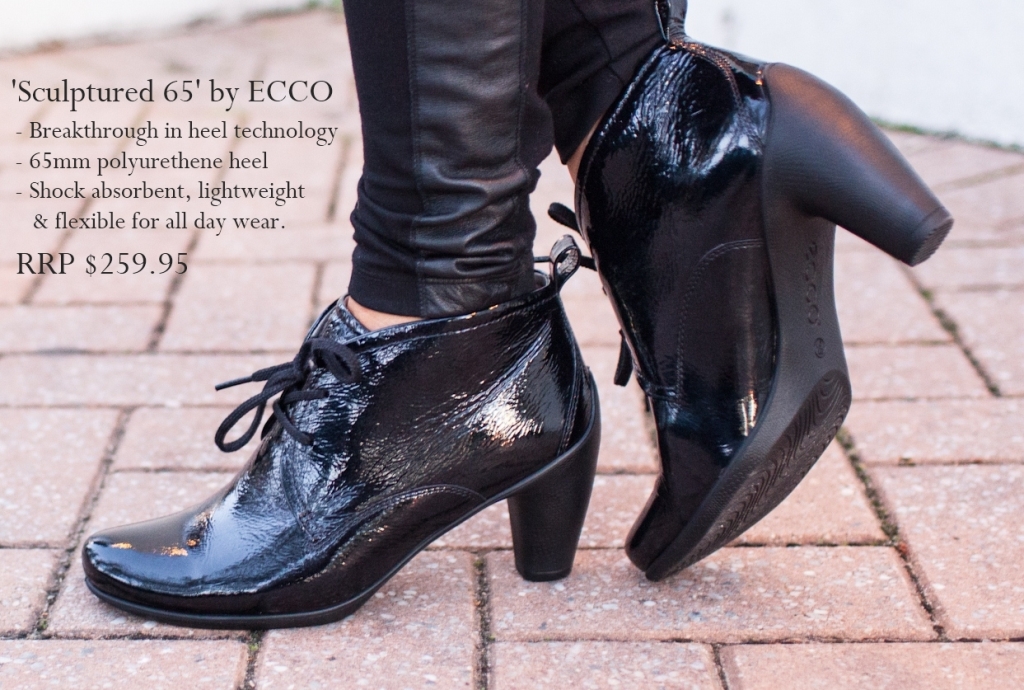 Styling tips
1. Keep a streamlined silhouette, preferably in the same colour as the shoe to elongate your legs. Look for luxe leggings in a firm ponte fabric with leather embellishments, tight tapered leather pants, or skinny leg jeans.
2. Wear under crisp tailored pants or jeans, and team with a buttoned-up soft shirt or ruffle collar blouse for a subtly sexy, androgynous look.
3. If wearing a dress, team with opaques. Avoid wearing on bare legs – they're likely to make your legs look chunky.
4. Take your outfit from day to night with a few simple tricks: Add stunning accessories like a statement necklace, chunky ring, dazzling earrings, a sequin throw-over or faux-fur bolero. Team with a rigid, box-shaped clutch. And add red lipstick, eye-enhancing makeup, and a spritz of your favourite perfume. Click here for 8 easy night-time updates.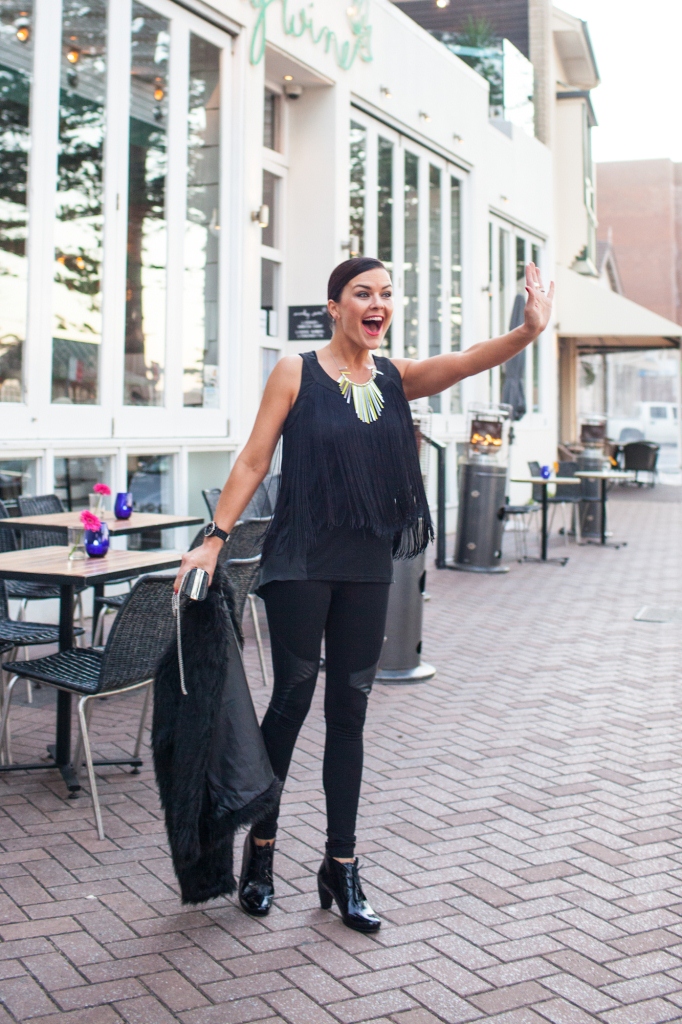 Someone got a bit over excited about the prospect of sunset cocktails with the girls…! 
For more on the Spring 2012 range from ECCO, check out the Fox in Flats Essential Spring Shoe Guide (that you can download here), where we'll show you:
How to style the new season shoes,
Tips on what to look for when you're shopping, and
Where to wear them , road tested on all kid-likely terrains.