Dolce & Gabbana have been getting crafty with the kiddies and the macaroni jar by the look of these pasta earrings from their Spring 2012 collection.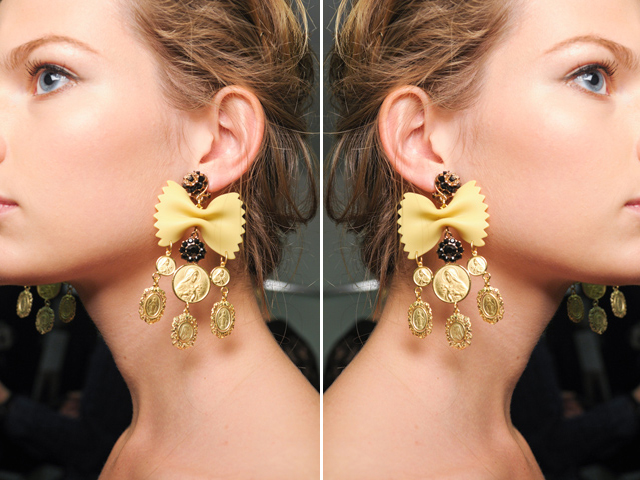 And if you're thinking "Honestly, WTF! I could make them myself!" you'd be right – you can. One of my fave sites Honestly…WTF has created a handy DIY lesson on how to make these babies yourself, here.
I have been known to accessorise with food, usually after trying to feed broccoli to a toddler. But I think I'll leave this bow-tie pasta for more formal occasions, and stick to penne, or maybe some fusilli, the next time I hit the playground 😉
Have you ever made your own jewellery? And which, of all the food groups, coordinates best with your outfits? 

Click here to subscribe and get some Fox in your inbox, every week.