Editor-in-chief of American Vogue Anna Wintour watching the models intently at Fashion Week, Paris. Woman watching her child intently at a playground, Sydney. 
It's a long way from a front row seat at the Fashion Shows in Paris to a seat in a playground in Sydney but this woman looks equally as chic.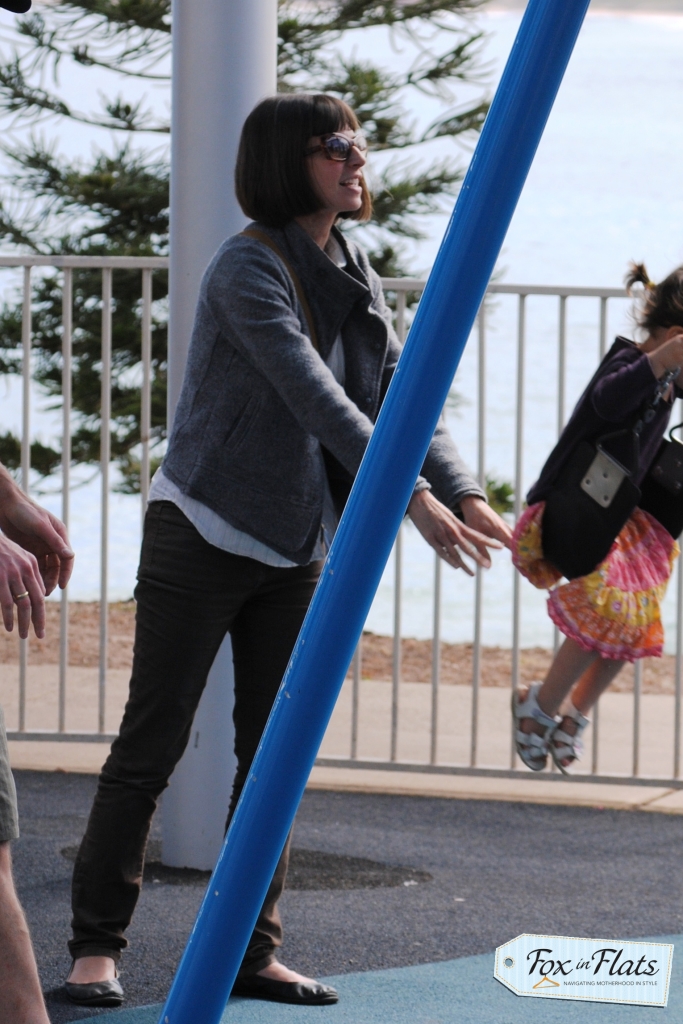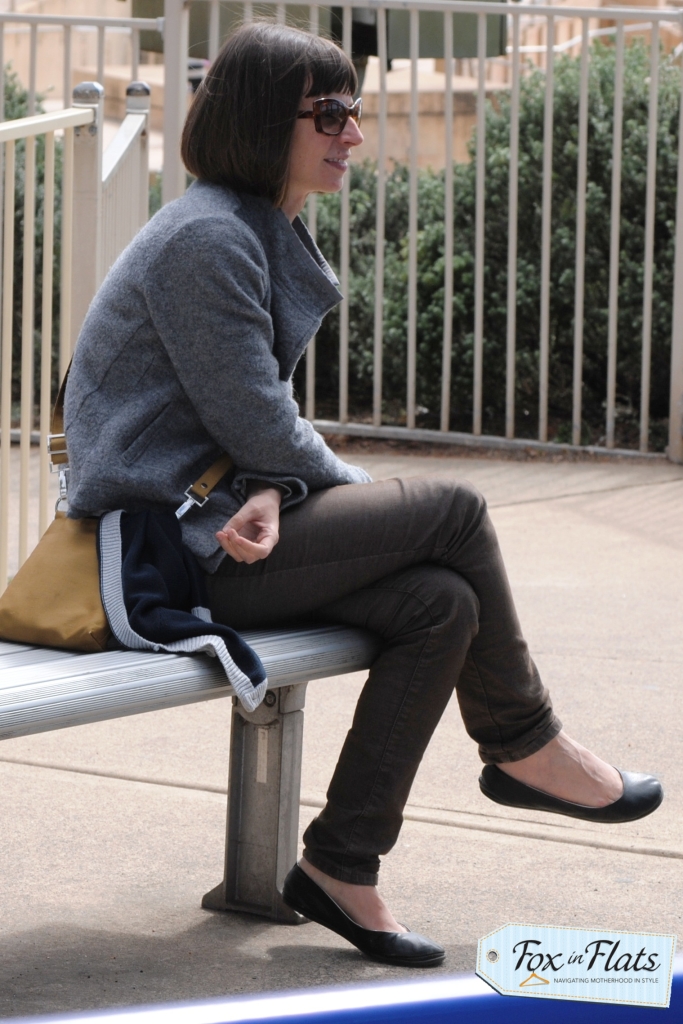 Steal her style by getting your hair cut in a classic page-boy style, or less dramatically, check out these buys online:
And for a real touch of Parisian style, team with your most bold red lipstick. I dare you.
Tres chic!

More Fox in Flats: